easygenerator
Providers
Related Topics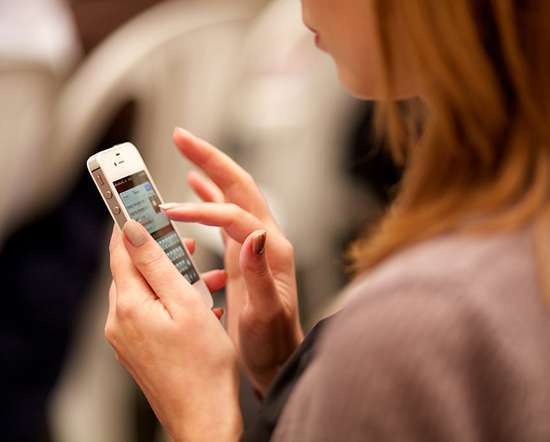 Easygenerator provides free e-learning to Ukrainian education
easygenerator
JANUARY 8, 2015
Energy shortage forces Ukrainian schools to close during winter period, Easygenerator provides its software for free! Easygenerator, a provider of eLearning authoring software, decided to make its software available free of charge to everybody in the Ukraine as of today. Easygenerator provides cloud-based eLearning authoring software. The post Easygenerator provides free e-learning to Ukrainian education appeared first on Easygenerator. Rotterdam, The Netherlands. January 2015. Teachers are trying to teach from home, a challenging task given the lack of resources.
Creating eLearning Content around Learning Objectives with Simple and User-friendly Authoring Tools
easygenerator
APRIL 14, 2014
Figure 2 provides detailed information about the individual steps in the authoring process. Despite the value and advantages Tin Can provides, 56% of survey respondents have no familiarity with the Tin Can technology. In March 2014, easygenerator conducted a survey to identify trends in the eLearning arena. Most respondents are experienced in the field of eLearning. eLearning Trends.
The LMS is from the Past – The web is the future
easygenerator
MARCH 17, 2014
It allows developers, designers, IDs or anyone to showcase content or courses, invite people to follow it, provide more information and / or sell it directly. A Learning Management System (LMS) offers tons of functionality. At the same time it sets strict boundaries for learning, often requiring a substantial investment in time and money which is hard to maintain. Saltbox. Easygenerator.
New release of easygenerator
easygenerator
SEPTEMBER 4, 2014
Since  users came very  close to identifying the right answer but didn't use the correct word, we now provide  the learner more direction for the right answer with a drop down word list. New release of easygenerator. As promised we will  roll-out a new release every two months with new and improved functionality. This is what other software calls a slide. Single choice image. Text matching.
Seven Simple Secrets to Off-the-Shelf Course Success
Advertisement
but might be a little vague in providing concrete actions, so you'll need to dig a bit deeper. Providing OTS courseware in these situations has several advantages. OTS curriculum, it's fairly easy to provide training to individuals or groups whenever you. While the mainstream social media platforms can provide opportunities for. Seven Simple Secrets to. capital. You're.
Courseware
New to e-Learning? Easygenerator gives you a kick-start
easygenerator
DECEMBER 23, 2014
Provide course hosting and access for learners. Do you need an authoring tool that provides course accessibility to learners and lets you check their learning results? Provide course hosting and access for learners. Think again.  We offer, for example, 8 different question types that provide unique interactions for learners, all of them are easy to use. All Don't bother.
Press Release: Kasper Spiro Predicts the End of the Corporate Learning Management System
easygenerator
FEBRUARY 26, 2014
believe they will have a major impact on corporate learning by providing access to general content and information. 5 trends leading to the end of the Learning Management System. Amsterdam, February 3, 2014 – Easygenerator CEO and eLearning veteran Kasper Spiro shares his vision of the future of eLearning and learning. The Learner Takes Control. Personalized (Adaptive) Learning. Curation.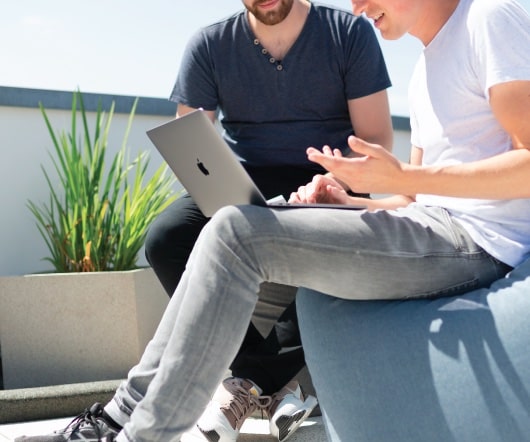 Easygenerator is looking for an Online Marketing Intern!
easygenerator
OCTOBER 8, 2014
Easygenerator provides cloud-based eLearning authoring software. Online Marketing Internship. Easygenerator is a young,  rapidly growing Internet business. It enables instructional designers and subject matter experts to create learning materials with  a high learning impact. The software is used by over 5,000 users in more than 120 countries, in corporations, not-for-profits, government agencies, and educational institutions. What do we offer? An exciting internship in a high growth company. You will be  a critical part of the team with  your own assigned tasks and responsibilities.
5 eLearning Trends Leading to the End of the Learning Management System
easygenerator
FEBRUARY 24, 2014
For the learner it provides support in taking control of his personal development. Just three years ago I wrote a post on the future of eLearning. With so many changes underway, it is time to re-examine the direction of learning and more specifically of eLearning. Outlined below are the major shifts I identify in eLearning and the greater landscape of learning and technology. Curation.
New Brandon Hall Group report forecasts major shift in 2016 online learning trends
Advertisement
technology providers. other areas in which organizations give learning technology providers failing grades. 11 Research Summary About Brandon Hall Group Brandon Hall Group is a HCM research and advisory services firm that provides insights around key performance areas, including Learning and. Your membership provides you with personal connections to fellow professionals.
Brandon Hall