Blog
Web
Related Topics
20 eLearning Blogs You Simply Have to Bookmark
eLearning Brothers
APRIL 10, 2015
In our own, considered, humble opinion, we have an awesome blog that every eLearning professional should read. But sometimes we like to see what our colleagues are doing, which means taking a look at the multitude of eLearning knowledge that exists all over the web. Here are a few blogs that you simply must bookmark and read on a consistent basis: 1. Learning 24/7 Blog.
My History of Live Blogged Notes
Experiencing eLearning
JANUARY 27, 2015
When I attend webinars or participate in online courses and conferences, I usually live blog my notes. Because I have done so much live blogging, I was able to provide proof of my ongoing professional development efforts. Digital Storytelling in a Web 2.0 World. Wikis and Blogs and Tags: Oh Why? Wikis & Emerging Web 2.0 E-Learning Communities. World. Research.
I blog and I understand
Learning with e's
APRIL 6, 2015
blog and I understand. Confucius (almost) Sometime in the next day or two, this blog will quietly cross the threshold of 5 million views. When I started blogging around seven or eight years ago, I set out to share my thoughts with a small community of my own colleagues and friends. will continue to write regularly on this blog for as long as I have an audience for my ideas.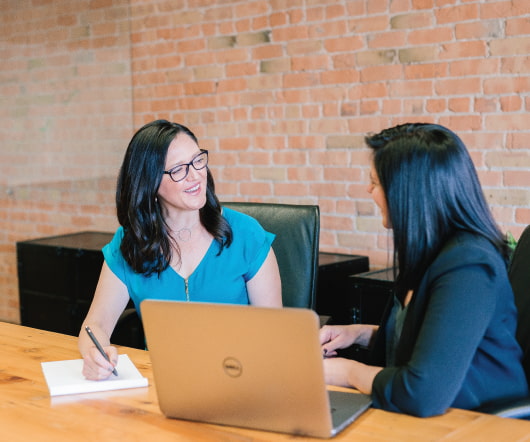 Top 47 eLearning & Workplace Learning Blogs
Upside Learning
AUGUST 20, 2009
We follow a whole lot of blog – most of them focused on the learning, workplace learning, eLearning, and learning technology domain. We have learnt a lot from these blogs and thank all those blog writers for their invaluable insights on various topics. Here is a list of top 47 blogs (in alphabetical order) that Upside Learning team follows. 1. Bersin & Associates : Blogs. 3. eLearning Blog // Don't Waste Your Time…. eLearning Curve Blog. Informal Learning Blog. Internet Time Blog. Stephen's Web. 38. T+D Blog.