Develop
Skills
Related Topics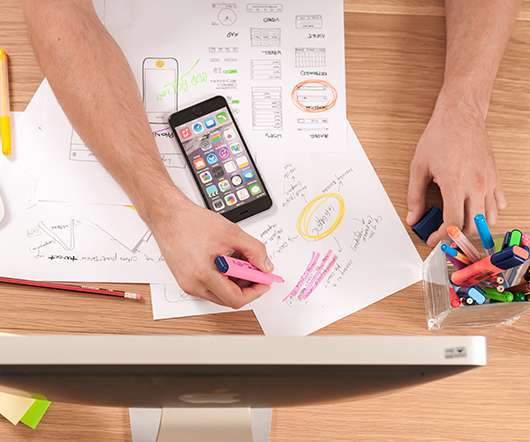 The Future Role of Learning & Development
mLevel
APRIL 22, 2016
Michael Moe, Deborah Quazzo and the whole ASU GSV team put on an amazing event. I had the privilege of participating in a panel discussion titled " Workforce Development That Works. " The panel was hosted by Nathan Blaine, Executive Director at Corporate Executive Board, and included David Blake, CEO of Degreed, Stephen Bailey, CEO of ExecOnline, Sang Yoon, Head of Learning Strategy & Curriculum at Google, and myself as panelists. It was a fascinating discussion covering a wide range of topics around the future of corporate learning and skills development.
Competency-Based Learning: How to Bridge the Skills-Gap
Association eLearning
APRIL 13, 2016
Competency-Based Learning: How to Bridge the Skills-Gap was originally published in the IACET blog as a guest post by Digitec President Jack McGrath. The skills-gap issue is growing more critical in the U.S., The Skills-Gap Crisis. How bad is the skills-gap problem? – Of those job openings, 80% are classified as highly skilled, 20% semi-skilled.
7 Soft Skills You Need To Succeed In Your Career
Your Training Edge
MARCH 4, 2016
Soft skills or people's skills are set of skills that are different from job-specific skills or hard skills. Unlike hard skills, they involve your personal attitude, outlook and behavior towards your colleagues. Having soft skills not only enhance your performance as a professional, it also improves your relationship with your coworkers.
Skills you need as an Instructional Designer.
Origin Learning
DECEMBER 4, 2014
skillful Instructional designer brings to you both technology and learning combined together not only in a digestible format but also at an appetising pace. Here are lists of essential Skills you need as an Instructional Designer : First things First! skillful Instructional Designer (ID) breaks away from formal and heavy content. Are you tired of seeing heavy content slides?
Move Beyond Learning to Applying: A Modern Management Development Program
Advertisement
in their organizations' abilities to meet their skills. development needs. or "very ready" in learning and development in. Development experts know, however, that. development – back into the process. development for new front-line managers. skills as a pivotal step. Journeys." We believe that people typically develop proficiency in a. We now.
Program