Apple
iPhone
Related Topics
13 Tips for Recording Your iPhone, iPad, or iPod
Visual Lounge
DECEMBER 2, 2014
To change your wallpaper back to an Apple default: tap Settings > Wallpaper > Choose a New Wallpaper and you'll see options for Dynamic or Stills. Turn off display zoom (iPhone 6/ 6Plus). If you use zoom mode on a newer iPhone, you may want to turn it off. Using an iPhone 6 in zoom mode, for example, generates a recording at 1136 x 640 instead of 1334 x 750.
Apple Keynote.no.not that one
Kapp Notes
JANUARY 8, 2009
Yes, I am in San Francisco and yes I am at a conference where a representative from Apple is the Keynote speaker but no.it's not Macworld. I am at the Winter 2009 ICT Educator conference. Jon Burgess of Apple presenting to ICT Educators. So the keynote was by Jon Burgess of Apple who did an excellent job outlining what educators should focus on for the future.
What L&D can learn from the Apple marketing strategy
Sponge UK
AUGUST 5, 2015
Apple store. Apple is. It's not going to be easy to build the kind of association with quality of a brand like Apple, but there is a simple way to start. Try an Apple inspired phrase: Learn differently, work smarter. Apple are renowned for the release schedules of their most popular product lines. iPhone 6 page. Blog apple L&D marketing
What the Release for iPhone 7 and iPhone 7 Plus Means for Mobile Learning
CommLab India
SEPTEMBER 9, 2016
The Smartphones iPhone 7 and iPhone 7 Plus were finally released in a glittering ceremony in San Francisco. As Tim Cook, Apple's CEO, unveiled the mobile devices which come with a host of new features, the Internet was inundated with reviews of the new devices. Let us now see how these features of the iPhone 7 and iPhone 7 Plus help deliver good mobile learning.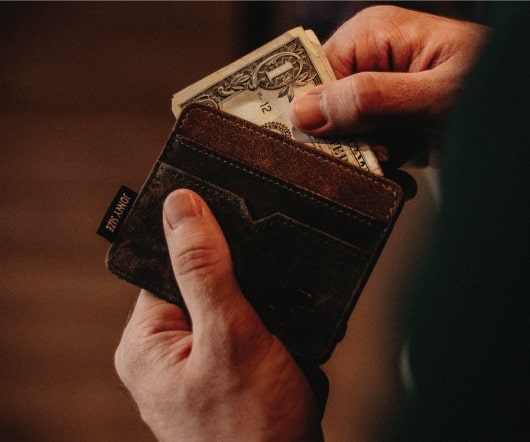 Why the iPad and iPhone not supporting Adobe Flash is a Great thing for mLearning
mLearning Revolution
MAY 29, 2012
There's no other Industry in the world that was more affected by Apple refusing to embrace Adobe Flash in their iOS devices like the eLearning Industry. I don't have the exact numbers but I would venture to say that more than 98% of all eLearning was/is based on Adobe Flash (i.e. the learner needs to have the Flash Player installed) and thus making it an interesting challenge for our Industry to make the transition to mobile learning (mLearning), especially because of the market share that Apple commands with the iPad and the iPhone. Let me explain.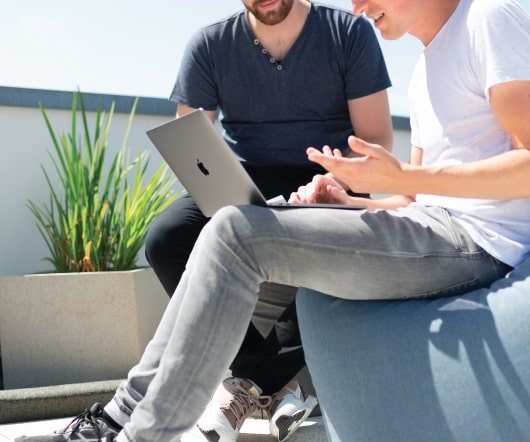 Book Review: "Always On"
Dont Waste Your Time
JULY 24, 2014
My latest addition to the list is from Brian Chen – " Always On: How the iPhone Unlocked the Anything-Anytime-Anywhere Future – and Locked Us In " It is clear to see all around us just what impact smartphones have had on society and, in my area of interest, learning. Apple has taken something, developed it, marketed it, and let it loose on the world.
Providing Contextual Learning Through Apple's iBeacon Technology
Origin Learning
SEPTEMBER 10, 2014
The number of iPhone users has been growing steadily. The total number of iPhones sold globally in 2013 is reported to be 150 million. iBeacon is an indoor proximity system designed by Apple Inc. Learning Tools apple''s learning tools Apple's iBeacon Technology iBeacon iBeacon Technology Learning Through Apple's iBeacon Technology learning through ibeacon learning tools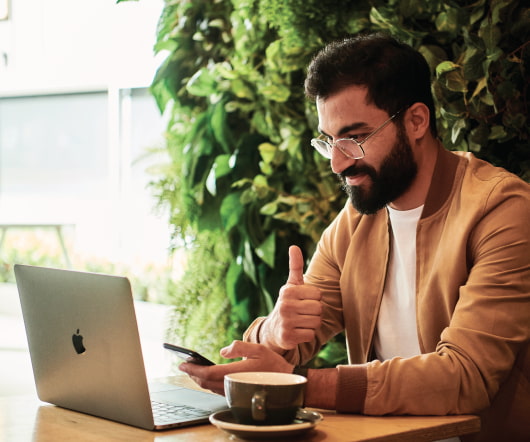 Even Apple Worries about Employee Retention
Learning on the Leading Edge
NOVEMBER 13, 2012
I have an iPhone, an iPad, AppleTV, and recently (because intuitively I knew integration was key) bought a MacBook. That cool factor is what lures and commits employees to Apple. Even Apple will experience downturns, even if slight. The Wall Street Journal ( [link] ) reports Apple CEO Tim Cook just started exploring the world of employee benefits, such as product discounts and matching charitable donations. This is a positive, smart move by Cook, but if done wrong, Apple can experience hazardous pitfalls completely detrimental to employee motivation.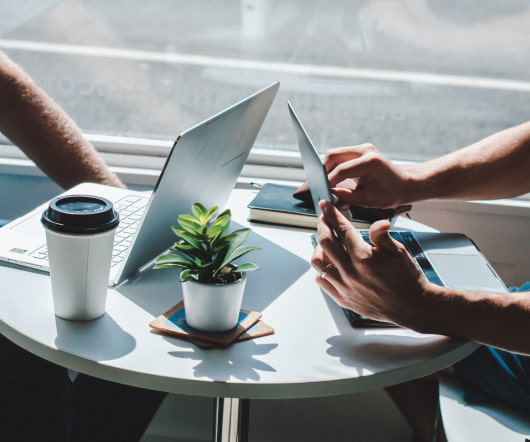 How has technology transformed the classroom?
Dont Waste Your Time
JUNE 27, 2015
Last month I was asked to provide a few lines about how I believe Apple has transformed classrooms. " You can read the published version below and on their website, along with five other perspectives from the likes of Erin Klein and Shelly Sanchez in the first part of the How has Apple transformed your classroom series of articles: For University of Warwick Business School eLearning Consultant, David Hopkins, there's no denying that recent technology has transformed learning, specifically with the rise of mobile computing. What do you think?