Synchronous
Webinar
Related Topics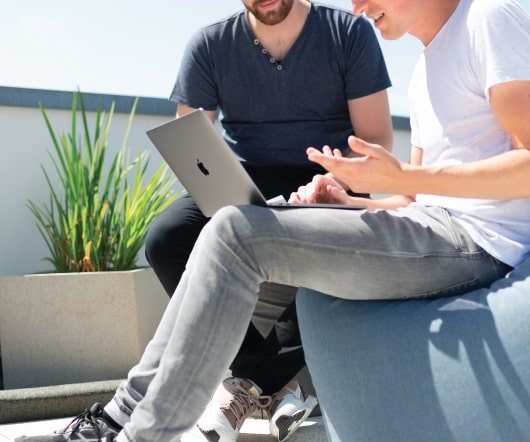 The importance of synchronicity
Clive on Learning
FEBRUARY 7, 2013
On both occasions, the idea that most got me thinking was that 'synchronous is sovereign'. I've had to work hard to buy into this idea, perhaps because I've been advising learning professionals for some time now to adopt asynchronous (self-paced) communication as their default, and to go synchronous (live) only when a strong argument can be made. Having said that, I'm not convinced that synchronous events are all that exciting when the experience is no different from a recording. So, don't push the slider from all synchronous to all asynchronous - find the right balance.
Education Balancing Act: Asynchronous, Synchronous, and Blended Learning
Association eLearning
MAY 28, 2015
Maybe your mind jumps to webinars or interactive courses in a Learning Management System (LMS). Synchronous. Synchronous refers to eLearning offerings where you participate as part of a group and everyone in the group needs to be logged in at the same time. Live webinars and virtual classrooms are both great examples. Asynchronous/ Self-Paced. Advantages. Disadvantages.
Synchronous and Asynchronous Learning: Benefits and Limitations
CommLab India
AUGUST 15, 2016
With the global spread and time constraints, organizations today are training their employees by embracing either synchronous or asynchronous eLearning. Here we will discuss synchronous and asynchronous learning along with their benefits and limitations. Unlike synchronous learning, this training is delivered online, i.e., via the web. billion by the end of 2016 in Asia.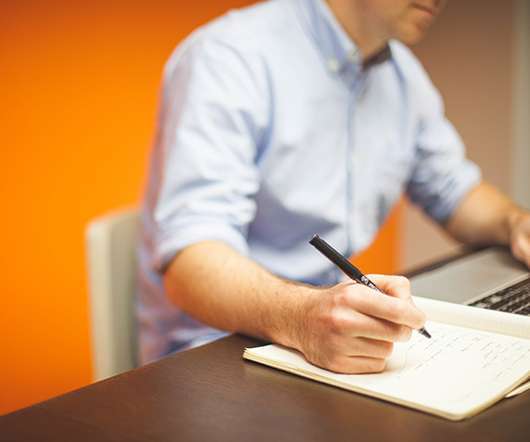 Synchronous Software Scavenger Hunts
Experiencing eLearning
JANUARY 3, 2011
If I'm doing software application training, doing it as a webinar isn't really my first choice. I'd rather create a bunch of Captivate tutorials and job aids to let people learn at their own pace, when they need to use the skills. Application training via a synchronous tool like WebEx, Adobe Connect, or Elluminate too often ends up with passive learners. I'm guilty of this myself too; I've done some boring synchronous training that didn't offer any opportunity to practice skills. Tips for Effective Webinars. Lessons Learned.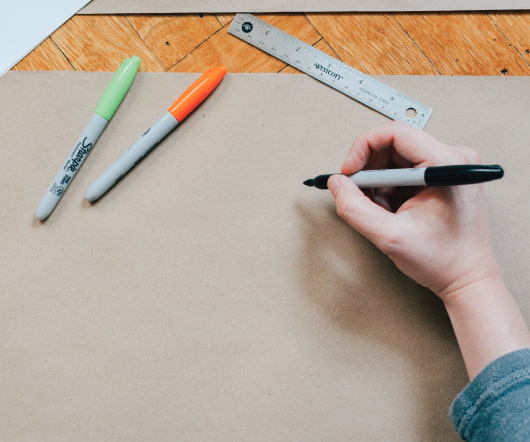 Beyond the Webinar
Web Courseworks
OCTOBER 7, 2011
Beyond the Webinar: Choosing the Course Authoring Model & Team In order to know what type of team you need to accomplish your eLearning initiatives, you have to first decide what type of learning you want to create and what model of development can best accomplish those goals. There are three models: instructor-led synchronous courses, [.]. eLearning asynchronous courses authoring model course authoring elearning Jon Aleckson webinar
Adobe Presenter: Convert Recorded Webinars to On-demand Resources
CommLab India
JANUARY 10, 2017
However, with the advent of the digital age, many organizations have begun using webinars to deliver their learning content. According to a study by the Content Marketing Institute , more than 60% of companies use webinars for marketing purposes. One of the biggest advantages of using webinars is that their content can be delivered on demand. Install Adobe Presenter.
The Agile Elearning Design Manual - Why Synchronous Learning makes so much sense today
The Learning Generalist
JULY 21, 2009
This is where Synchronous Learning (a.k.a Introducing Synchronous Learning The eLearning Guild defines synchronous learning as "The use of technology to enable a collection of people to learn the same things at the same time while not being in the same physical location, usually facilitated by an instructor or instructors." So what's the solution? The real presentation is you!
No Escaping Mobile Learning – Webinar Recording & Audience Queries Answered
Upside Learning
AUGUST 22, 2012
As you probably already know, last week we kicked off our independent webinar series with the first one titled as 'No Escaping Mobile Learning' which I co-presented with Abhijit Kadle (watch recording here ). I'm very pleased with the response we got on this – 400 registrations and 136 actual attendees. At the end of this post are answers to the questions asked in the webinar.
Creating Engaging Online Learning
Raptivity
JULY 15, 2013
Online learning comes in two general forms: synchronous and asynchronous. Synchronous online learning happens when several individuals (learners) are communicating or interacting with each other at the same time. This often happens online with a webinar. An online chat room [.]. eLearning PowerPoint rapid learning raptivity