Authoring
eLearning
Methods
Related Topics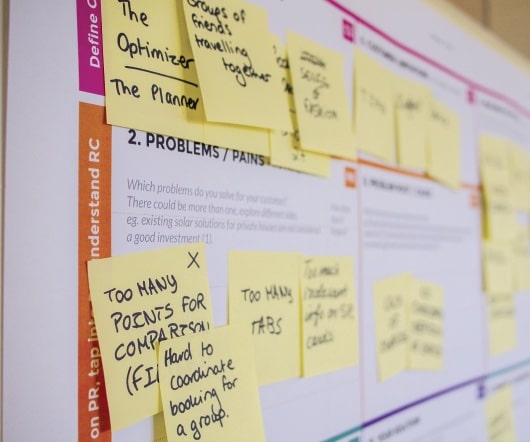 Expectations From eLearning Authoring Tools
Upside Learning
JUNE 30, 2010
I came across this mind map by Cammy Bean which covers nearly all the tools available for creating/authoring eLearning content. The mind map can help learning professionals choose the right authoring tool for  their requirements and expectations. I've been  wandering around the web to find the right authoring tool for  specific use cases. When do I use it? SCORM 1.2,
Using Rapid Authoring Tools to Design eLearning Courses for Multiple Devices
Bottom-Line Performance
APRIL 9, 2013
Our eLearning Challenges blog series explores the common situations our clients face when deploying learning solutions. Let's face it: the primary delivery tool for eLearning is still usually a desktop or laptop computer. This was our approach: Use Articulate (a rapid authoring tool) to decrease development time and cost. eLearning Design Considerations for iPad.
The Best Learning Design Method is the One You Use
Mindflash
JULY 31, 2013
Designing eLearning courses is a challenge, and the challenge just begins with the "e" in eLearning. It is a daunting task for an experienced learning designer, much less someone new to the field who has been asked to create an eLearning course for the first time. recommend learning about this method, especially if you work in an agile and collaborative culture.
10 Ways ELearning Maximizes ROI
Origin Learning
JANUARY 19, 2015
With rapid authoring tools, e-learning is becoming one of the most effective, fast and economical methods to impart training. Learning 10 Ways ELearning Maximizes ROI Delivers Personalized learning ELearning Maximizes ROI elearning Minimizes the time away from the job elearning Saves Money elearning Saves Time Highly Flexible elearning Maximizes ROI Ways to Maximizes ROI in elearnin
New research explores the common myths and realities around the 70:20:10 learning model
Advertisement
February 2016 Authored by Charles Jennings, Laura Overton & Dr Genny Dixon. The Corporate eLearning. About the Corporate eLearning Consortium 36. Figure 1: Proportion of workers finding each method essential or very useful. report fewer barriers due to: Reluctance to engage with new methods of learning by senior managers. formal interventions with other methods.
Blended Learning