Conference
Technology
Related Topics
2017 ELearning & Training Conferences
LearnDash
JANUARY 4, 2017
It is a new year and that means there are some new elearning and training conferences you should mark on your calendars! Every year there are hundreds of conferences nationwide in the United States dedicated to the elearning industry. If you are unable to make any of the conferences below then don't forget to look for local meetups ! conferences elearning
Education and Technology Conferences January to June 2015
eLearn Hub
NOVEMBER 30, 2014
Posted in Conferences Uncategorized. Here is the eagerly anticipated list of education and technology conferences for the the first half of 2015 and beyond. Here's the list of education conferences June to December 2014. These conferences are taking place all around the world. Conferences Uncategorized
E-Learning conferences in Australia in 2015
E-Learning Provocateur
FEBRUARY 3, 2015
While not all of these conferences focus purely on e-learning, the observant among us will discover components of interest. FutureSchools Conference. Special Education Technology Needs Conference. ClassTECH Conference. Blended Learning Conference. Social Media in Tertiary Education Conference. • More info: Criterion Conferences. EduTECH.
E-Learning conferences in Australia in 2017
E-Learning Provocateur
JANUARY 9, 2017
Even EduTECH, the darling of Brisbane's educational technology scene, is travelling south for the winter. The following list of conferences is an organic one, so keep an eye on it as the year progresses. International Conference on E-Learning and Distance Learning. International Conference on Education and E-Learning. Future of Learning Conference. iDESIGNX.
4 Ways to Close the Learning-Doing Gap for Front-Line Managers [GUIDE]
Advertisement
Leadership Roundtable of the Conference Executive. improve their performance through learning and technology. learning and technology. FOUR WAYS TO CLOSE THE. LEARNING-DOING GAP FOR. FRONT-LINE MANAGERS 4FOREWORD We're in business to help organizations. achieve their goals by making sure their. employees have the knowledge and skills. they need to succeed. Our experience.
Guide
eLearning Conferences 2013
Tony Karrer
NOVEMBER 13, 2012
Wright has done his 28th version of his amazing list of conferences again this year. Past years eLearning Conferences 2012 , eLearning Conferences 2011 , eLearning Conferences 2010 , eLearning Conferences 2009. As always, please note that events, dates, titles, and locations may change; thus, CHECK the specific conference website. Clayton R. Do Different.
Hiring a Technology Consultant
Web Courseworks
NOVEMBER 14, 2014
CIOs, CTOs, and other technology executives are often saddled with problems that their staff hasn't demonstrated an ability to solve, either due to a lack of knowledge, resources, or drive. These problems usually have a direct and measurable effect on the business value being delivered by the technology group, and certainly can cause angst amongst the rest of the business leadership.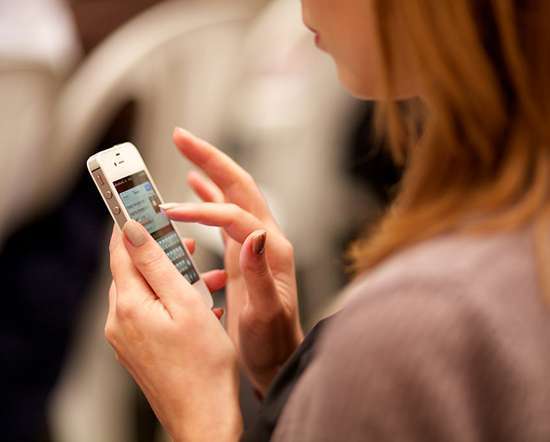 Elevating Professional Development at a Unique Cobb Conference
Web Courseworks
APRIL 14, 2016
I was excited to be able to spend a few minutes interviewing Tagoras's Jeff Cobb about his upcoming Learning • Technology • Design (LTD) Conference. Tagoras's LTD conference will provide a unique experience for attendees.  Intimacy is so important that Tagoras is limiting conference attendees to 150.  Absent from the agenda will be the appearance of a keynote speaker. 
Elearning conferences listing January to June 2017
eLearn Hub
DECEMBER 9, 2016
Posted in Conferences. Here is the elearning, online learning, edu-tech and education conference listing for the first half of 2017. elearning conferences 2017. This list is exhaustive but not complete, if you have a conference to include, or are involved with a conference and the details are incorrect, please add to the comments in the bottom, or […].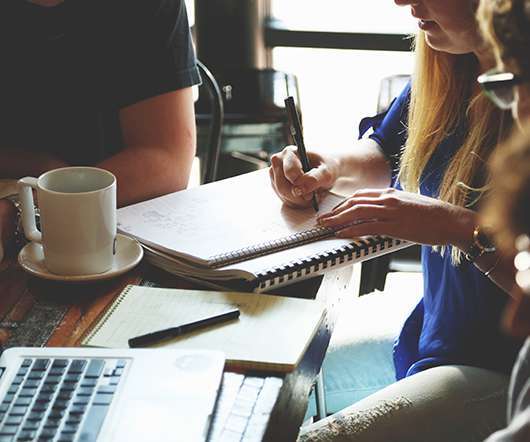 The 2016 Learning Technologies Conference Backchannel: Curated Resources #LT16UK
David Kelly
FEBRUARY 3, 2016
This post curates resources shared via the backchannel of the 2016 Learning Technologies Conference and Exhibition being held February 3-4 in London. I am a huge proponent of backchannel learning. There are many conferences I would love to be able to attend, but most people can only accommodate one or two each year. The backchannel is an excellent resource for learning from a conference or event, even if you are unable to attend in-person. Official 2016 Learning Technologies Conference Resources. Conference Website. Pre-Conference Posts.