Enterprise
Strategy
Related Topics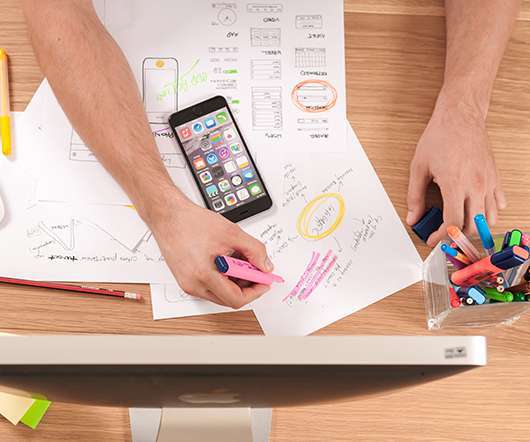 The Future Role of Learning & Development
mLevel
APRIL 22, 2016
Michael Moe, Deborah Quazzo and the whole ASU GSV team put on an amazing event. I had the privilege of participating in a panel discussion titled " Workforce Development That Works. " The panel was hosted by Nathan Blaine, Executive Director at Corporate Executive Board, and included David Blake, CEO of Degreed, Stephen Bailey, CEO of ExecOnline, Sang Yoon, Head of Learning Strategy & Curriculum at Google, and myself as panelists. Blogging Engagement Enterprise Events Learning Post Formats User Experience corporate training engagement enterprise learning learning mLevel training
Going Mobile for Enterprise Learning: Trends & Statistics
Origin Learning
JUNE 2, 2015
Yes, if stats are to be believed, enterprises are quickly realizing the potential of mobile devices to become agents of training; agents that employees have and use all the time. According to SkillSoft, 93% of CEOs plan to increase or maintain their training budget, and 85% already have a mobile training strategy, or will implement one soon. We bet you didn't. Infographic Credit- ATD.
Micro-Learning as a Workplace Learning Strategy
ID Reflections
MARCH 31, 2015
It is critical not only understand the drivers behind this sudden surge but also how it can be implemented in workplace learning strategy. Organizations, in a bid to make learning accessible and digestible, are trying to include micro-learning as a part of their workplace learning design strategy. Feedback discussions can be a part of an organization's micro-learning strategy.
Accelerate Your Company's Sales Strategy
CLO Magazine
JULY 28, 2016
Sales managers and leaders are responsible for not only setting sales strategy, but for communicating, enabling and supporting that strategy to accelerate pipeline growth, account penetration, accelerated win-rates, and bigger deal sizes. Also, because human capital strategies are changing, roles across the company have to change as well. This can map out in different ways.
Workbook: Gamification and Your Enterprise Learning Strategy
Advertisement
GAMIFICATION AND YOUR ENTERPRISE LEARNING STRATEGY W O R K B O O K GA I ION AND YOUR E I LEARNING STRATEGY W O R K B O O K 2Table of Contents. on how it can fit within your learning strategy, or how it can support your business goals. successfully build and present your gamification strategy. your learning strategy and align with corporate objectives.
Toys