Predictions
Social Network
Related Topics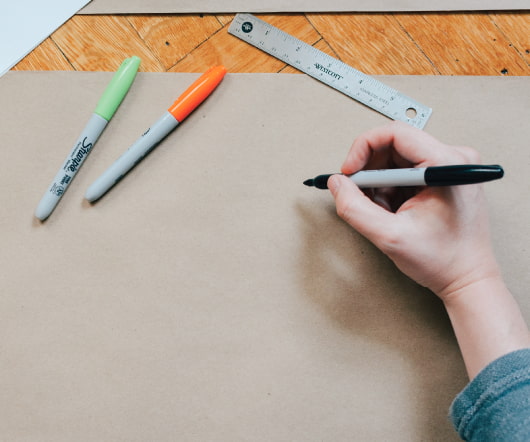 Learning and creating knowledge in social networks
George Siemens
SEPTEMBER 9, 2013
Networks are the underlying structure for knowledge, learning, and society. We live in networks. When a company has a failed product launch, networks and connections can explain why. When a company, such as Microsoft or Blackberry, fails to capitalize on an emerging market, networks can describe what happened. When a political party fails at the polls, networks can provide insight into lack of resonance with voters. Knowledge can be defined through a network lens. We experience them daily. As can learning.
Top 10 eLearning Predictions 2011 #LCBQ
Tony Karrer
FEBRUARY 22, 2011
This month's LCBQ is What are your Predictions and Plans for 2011? Some Mobile Learning Predictions for 2011 Mobile learning will get its own identity. 10 Predictions for 2011: Trends that Will Reshape the Training Industry Total spending for training services will increase by an estimated 7-9%. Learning technologies are becoming social, collaborative, and virtual.
The Web 3.0 Social Network
Learning with e's
MARCH 31, 2010
hope you enjoy it. :-) For many people the Social Web is simply far too complex to organise. They fail to make optimum use of their social network because they don't know enough about its potential. tool that will give you more time by doing your social networking for you. social networking, right here, right now. thing and simply don't get it.
eLearning Predictions for 2011 and Beyond
Web Courseworks
DECEMBER 23, 2010
Some very interesting topics came up in the facilitated Think Tanks, and I wanted to share some of the predictions that were developed from these active group discussions regarding where eLearning will go in the next ten years. 2011 distance education eLearning future mobile learning predictionsOpen universities in Asia, for example, have over a ½ million students enrolled.