Poll
Related Topics
PowerPoint: Another Polling Tool, Poll Everywhere
I Came, I Saw, I Learned
JUNE 13, 2012
One of our readers,  April Edmonds  let me know that she has used an alternate polling app for her PowerPoint presentations,  Poll Everywhere. I  I decided to give Poll Everywhere a try. After using both applications, I think they are solid choices if you're in the market for a polling feature to add to your PowerPoint presentations.
Poll – How much would you (realistically) pay for an eTextbook?
Dont Waste Your Time
JANUARY 5, 2012
Note: There is a poll embedded within this post, please visit the site to participate in this post's poll. The poll will run until February 1st, 2012. Related posts: Poll – "Where do you host your academic / training videos?" " Poll – "Which term do you like/use for your student-centred 'learning environment'?".
WordPress LMS Poll Results
LearnDash
JULY 13, 2012
A few days ago we administered a quick poll to those interested in the WordPress LMS project.  The one question poll asked users to indicate how they would prefer to WPLMS to be offered: as a one-time download vs. a hosted solution. The reason behind this poll was to get a better idea of what people want.  Below are the results: 325 responses. 76% prefer to download the LMS.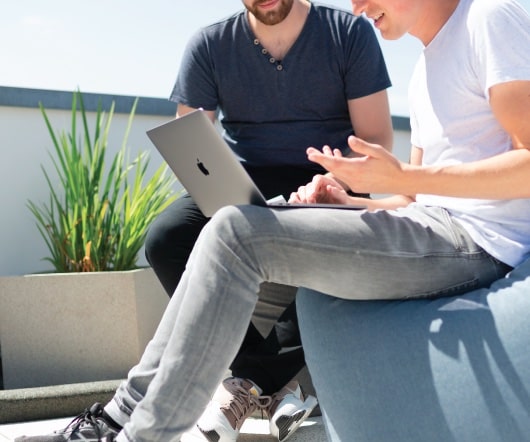 Global Poll Reveals Key Trends in e-Learning Design
Vikas Joshi on Interactive Learning
MARCH 20, 2012
In a recent online event, we polled hundreds of course designers spread throughout Australia, Europe and USA with four simple questions. Figure 1: Poll Results on E-Learning Budgets Per Hour of Seat Time Question 2. Figure 2: Poll Results on Level of Interactivity Clients Want Question 3. Figure 3: Poll Results on Current Tools in use for E-Learning Course Creation Question 4. Feel free to share your thoughts and interpretations of these poll results The results are quite interesting. Question 1. That explains the use of a greater number and variety of tools.
Move Beyond Learning to Applying: A Modern Management Development Program
Advertisement
solving, Sue polls some of her team. initial analysis by polling her. 1 kineo.com info@mplus.kineo.com 312-846-6656 Hard to believe that it's been almost 20 years since the term "eLearning" entered the corpo- rate learning lexicon. And just in the last five years, the velocity at which new solutions have entered. the market has gone through the roof. We now. learning nuggets. Right?
Program