2009
Podcasting
Related Topics
Kasy Young, from Be Your Best Foundation, shares her experience with Raptivity
Raptivity
JUNE 10, 2016
Raptivity is all excited to showcase its third podcast from Kasy Young, President, Be Your Best Foundation. To begin with, Kasy has been with Raptivity from 2009 and throughout the podcast, she shares how Raptivity Games has helped her deliver exceptional learning outcomes. Hear the podcast to know about her experience with Raptivity. Listen now.
Instructivism, constructivism or connectivism?
E-Learning Provocateur
MARCH 16, 2009
Even in the e‑learning space, online courses are typically linear, virtual classes frequently replicate their bricks-and-mortar antecedents, while podcasts, of course, are quintessentially instructivist. News feeds, podcasts, blogs, wikis and discussion forums. Instructivism is dead. Gone are the days of an authoritarian teacher transmitting pre-defined information to passive students. In the 1990s, constructivism heralded a new dawn in instructional design, turbo-charged by the rise of Web 2.0. Fast forward to today and connectivism is all the rage. Slippery slope.
Effective virtual facilitation
E-Learning Provocateur
OCTOBER 13, 2009
Perhaps other courses, websites, discussion forums, podcasts, blogs etc. As virtual classes rapidly become de rigueur , the need for an effective virtual facilitation framework accelerates. propose the 5-stage model of e-moderation developed by world-renowned networked learning guru,  Gilly Salmon. The Model. This stage is about getting your remote participants up and running.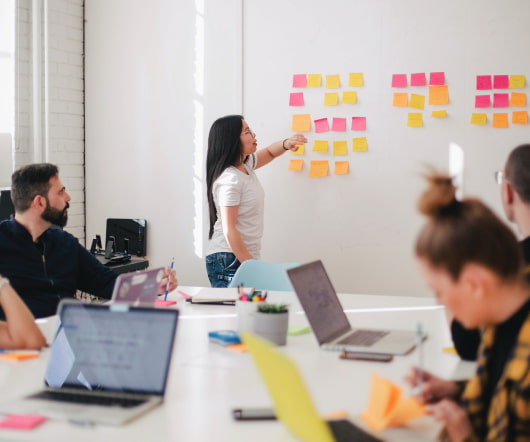 Audio in E-Learning
Kapp Notes
NOVEMBER 3, 2009
Clark and Mayer, 90-95) Appropriately, we did a podcast about using audio in e-learning, here is a link to the audio interview I did with Dan Bliton about using audio in e-learning. Audio is a powerful and impactful tool, but it is often used incorrectly within e-learning courses. recently had a discussion with Dan Bliton in his role at the Metro DC ASTD chapter about this topic, here is a small part of the interview. common question is "Should we have audio in the e-learning module that exactly matches the text on the screen?" The general answer is no. Here are some reasons why.