ASTD
Microsoft
Related Topics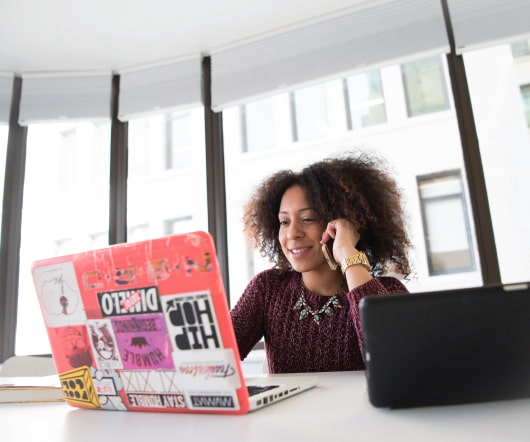 ASTD #TK11 – Opening Keynote Kara Swisher
Learning Visions
FEBRUARY 2, 2011
astd tk11These are my live blogged notes… Kara Swisher – All Things Digital What is happening now in Silicon Valley is a quantum leap – changing industries. issues you need to be aware of (if you're involved in delivery of information): Social Computers have traditionally been hard to use… Google is like giant yellow pages. Information is ever-changing When you apply social tools to information, it makes it more useful Quora as an example of information with social Everybody becomes a producer of content (people make Facebook useful by posting pictures, text, links, etc.
danah boyd ASTD Tech Knowledge Key Note #astdtk13
Learning Visions
JANUARY 30, 2013
These are my liveblogged notes from ASTD Tech Knowledge 2013 Opening Keynote kicking off today January 29, 2013 in San Jose, California. Microsoft Research. 0. 0. 1. Kineo. 10206. Normal. 0. false. false. false. EN-US. Apologies for typos and incoherence. danah boyd. Networked Learned: How Tomorrow's Workers Will Challenge Today's Organizations. zephoria. link]. Technology Sector.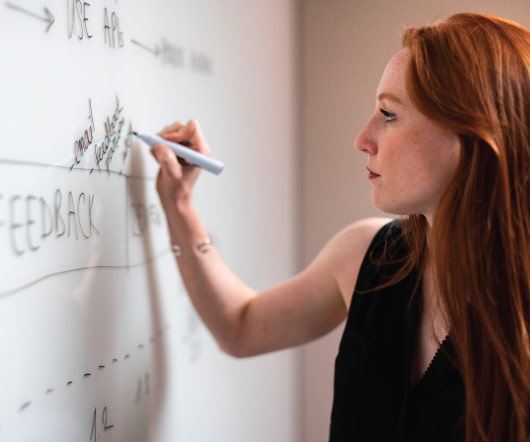 Review of #ASTD2014 International Conference and Expo
eLearning 24-7
MAY 13, 2014
should note this was the same issue at ASTD in Dallas, where your only options were "difficult to find coffee cart", "bring your own" or "Starbucks" Guess what?  Considering that plenty of smaller shows give free coffee, how hard is it for ASTD to do the same?  WordRake   – Its an add-on for Microsoft Word and it rocks.  Who is the 2014 ASTD Product of the show? People always mention to me that I seem to gripe at such petty things when it comes to ASTD (i.e. If you attended last week's show in Washington D.C.,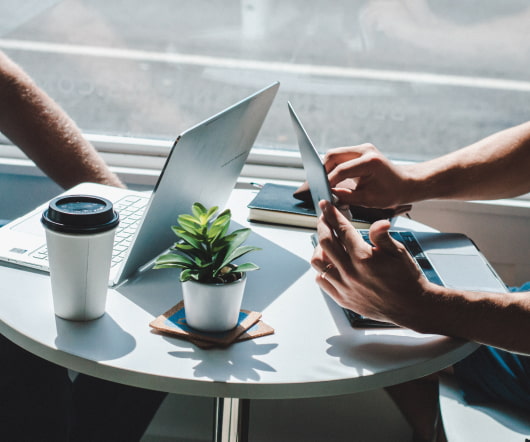 TechKnowledge 2012 – Post Assessment
eLearning 24-7
JANUARY 31, 2012
You also can purchase instructor led courses from Microsoft to Adobe to Hardware and OS, programming, etc. ASTD TK12 had a lot of nuances that offered nearly something for everyone. ASTD International is nice, but you get everyone there, not just e-learning. TechKnowledge trade shows ASTD ASTD TK12 content authoring tools e-learning e-learning vendors elearning LMS TechKnoweldgeLast week, I attended TK 2012 in Las Vegas. Nice selection of vendors – in general. Significant increase in custom development shops – the most I have seen ever at TK12.
Free Images for Your Safety Training Courses
Rapid eLearning
OCTOBER 7, 2014
Fortunately Microsoft has some decent images available on their site. Microsoft's Services Agreement: I get a lot of questions about whether or not you can use the images. October 7 & 8 : Dallas (ASTD). I was building a demo for a workshop and needed a few safety training images. Click here to get an image search box. Ignore the "no results" message. Search for "Style 401".
8 Things we MUST do in 2013 to seize the potential of mLearning
mLearning Revolution
DECEMBER 13, 2012
Not to be outdone, Samsung announced the Galaxy Note II and the Tab Tablet, and of course Microsoft announced the Surface Tablet. In 2012 tech giants like Google, Yahoo, Adobe, Microsoft, Intel and HP posted disappointing earning results. Here''s a recent Keynote Presentation I delivered for ASTD Houston: [link]. 2012 has been an amazing year for mobile! Samsung S3).
More Than 30 PowerPoint Tips from the PowerPoint Pros!
Rapid eLearning
AUGUST 16, 2011
Many don't know it, but Microsoft has a number of really good PowerPoint resources starting with their PowerPoint Blog. Microsoft's PowerPoint Templates. Microsoft's PowerPoint Forum : Get specific answers to PowerPoint questions from the makers of PowerPoint. PowerPoint Online Help : Microsoft updated the Office Online site and offers all sorts of tips and tricks.
Are Your E-Learning Courses Going to Land You in Jail?
Rapid eLearning
NOVEMBER 27, 2012
What Does the Microsoft Services Agreement Say? To answer the Microsoft question, the best place to go is their services agreement. For more information, see the Use of Microsoft Copyrighted Content webpage ( [link] ). And if you can't get a budget, then based on the Microsoft services agreement feel confident using the assets that come with the software you purchased.
A Brief Historical Look at Corporate Training
Litmos
FEBRUARY 10, 2017
ith Windows based PCs dominating the workplace, the cofounder of Microsoft Paul Allen launched an authoring tool business called Asymetrix with their flagship product Toolbook. The American Society for Training and Development began referring to itself as ASTD to underscore that it wanted to broaden its scope as a professional organization." - Wikipedia. Not so.