Brandon Hall
Providers
Related Topics
Learnnovators Wins GOLD @ Brandon Hall Excellence Awards
Learnnovators
OCTOBER 10, 2015
We are excited to announce that we have won Gold in the 2015 Brandon Hall Excellence Awards in the 'Best Use of Performance Support' category. It leverages the power of QR codes to provide support to users in their moment of need. If users want to understand the entire commissioning process, they could scan all the QR codes provided in the reference card in sequence and do so.
Bottom-Line Performance, ExactTarget Marketing Cloud Win Brandon Hall Award for "MobileConnect Guru"
Bottom-Line Performance
OCTOBER 3, 2014
Bottom-Line Performance and the ExactTarget Marketing Cloud won a coveted Brandon Hall Group bronze award for excellence in the Best Use of Games and Simulations for Learning category. BLP The entries were evaluated by a panel of veteran, independent senior industry experts, Brandon Hall Group Sr. BLP and ExactTarget's win was announced on September 10th, 2014.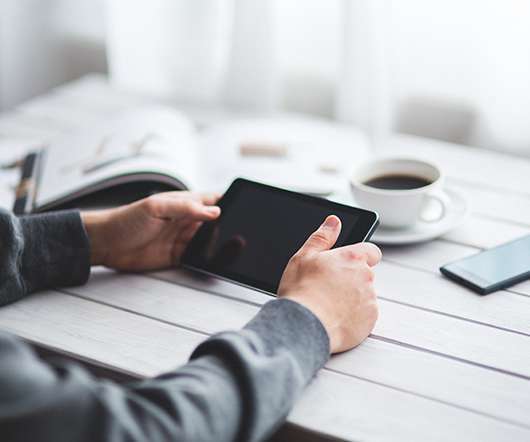 Top 3 Reasons for Replacing eLearning Providers
Upside Learning
AUGUST 11, 2016
The latest Brandon Hall Report is a revelation for all who are interested in the eLearning outsourcing landscape. eLearning eLearning Outsourcing eLearning Providers Replacing eLearning ProvidersIt breaks some myths that had so far clouded the path towards outsourcing, one of the popular one was that cost drives eLearning outsourcing. On the contrary the study found that quality, innovation, trust etc. play the […].
CDSM Win Brandon Hall Group Bronze Award
CDSM
SEPTEMBER 11, 2015
Last night the Brandon Hall Group announced their 2015 Excellence Award winners, and we were delighted to find out that CDSM won Bronze for Best Advance in Creating a Learning Strategy. About Brandon Hall Group. The post CDSM Win Brandon Hall Group Bronze Award appeared first on CDSM Team Blog. Best Advance in Creating a Learning Strategy.
Leaving performance reviews behind: Where to start [Guide]
Advertisement
We provide both. GIVING FEEDBACK: I provide constructive. properly, managers provide a concrete and comprehensive. The following models provide guidance on how to both set. Sure, we have provided a model above. How can you provide the systematic process. to provide the system and environment. to provide coaching and accountability to. sprints.
Performance Support