Plateau
Related Topics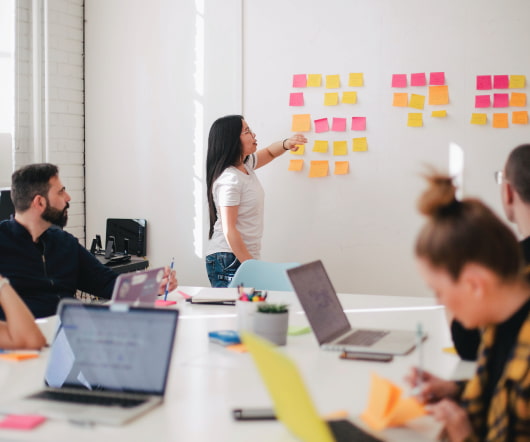 Product Review: Plateau TMS (Talent Management System)
eLearning 24-7
AUGUST 6, 2010
I'll be the first to admit, that I was not a big fan of the previous versions of the Plateau system. After viewing the Plateau TMS, my concerns in one area have been eliminated, in others, not so much. Plateau LMS is a Talent Management System, made up of four modules. Plateau Learning. Plateau Performance. Plateau Career and Succession. Plateau Compensation. Front end (what the end user sees) UI – A giant Kudos to Plateau. Euros and other currency (beyond USD)  in the Plateau Compensation. Plateau TMS Details.
2016 eLearning Hype Curve Predictions
Web Courseworks
DECEMBER 23, 2015
We think this one has a relatively clear path to the Plateau of Productivity. We project that Badges will reach the Plateau of Productivity before xAPI, simply because Badges is a less ambitious standard than xAPI that clearly meets the very common use case of tracking completion of a learning activities across different platforms. Plateau of Productivity: Blended Learning.
2017 eLearning Predictions: Updated Hype Curve
Web Courseworks
JANUARY 3, 2017
Plateau of Productivity. That pleasing, placid feeling of understanding and usability…why, we must be on the Plateau of Productivity. Our 2016 hype curve was a big hit, so we're doing it again this year. Here is the short, graphical version: Our 2017 eLearning predictions set in terms of Gartner's hype cycle. " OK, granted. CHEST-Web Courseworks xAPI pilot.
2016 eLearning Hype Curve Follow Up
Web Courseworks
AUGUST 29, 2016
Plateau of Productivity. Last December, we placed some of eLearning's most interesting trends on the hype curve. Now that we are over halfway through 2016, we felt it was time to reflect on how well our predictions played out here at Web Courseworks as well as the eLearning industry. Innovation Trigger. EHR Integrated PI activities also made this white paper. Quick Hits. Appearance.