Providers
Resources
Related Topics
How Are You Providing Performance Feedback in Your eLearning?
eLearning Brothers
JULY 13, 2016
You, your organization, and your learners don't want to spend time—or money—on training that doesn't provide a solid return. That same model can also serve as a framework for when to provide feedback to your learners. Learning: Throughout the course, designers should use quizzes and interactive content to provide performance feedback. about areas for improvement.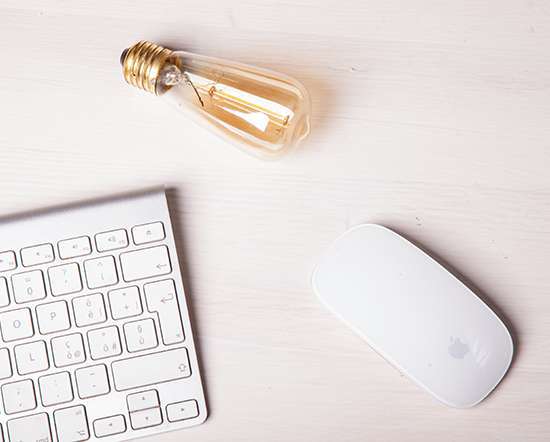 5 Ways a Strong Learning Culture Provides ROI
ej4 eLearning
NOVEMBER 20, 2015
For many companies, investing in training and training resources tends toward two extremes. The post 5 Ways a Strong Learning Culture Provides ROI appeared first on. On one extreme, companies lean towards mediocrity: just enough training to say it got done, with as little money spent as possible. On the other, companies will "chase the shiny," grabbing every new technology and teaching method that comes down the pike. [.]. eLearning Training & Development Uncategorized corporate learning ROI ROI of corporate training ROI of learning culture the right learning culture
Best eLearning Resources of 2014
eLearning Brothers
DECEMBER 30, 2014
Another great part of 2014 was all the great eLearning resources, tips, and tutorials. We look forward to providing many more great eLearning resources next year. The post Best eLearning Resources of 2014 appeared first on eLearning Brothers. eLearning Our Favorites Resources eLearning Blog eLearning Blogs eLearning Resource eLearning Resources
Microlearning Madness: 25 Great Resources
Knowledge Guru
MAY 18, 2016
It helps learners build on knowledge they already have and provides immediate access to short, targeted lessons and support materials. Our 25 Favorite Microlearning Resources. The post Microlearning Madness: 25 Great Resources appeared first on. With so many distractions to compete with, learner attention comes at a premium. Training has to be engaging for it to stick. See how.
Seven Simple Secrets to Off-the-Shelf Course Success
Advertisement
And for good reason as it has many advantages:  It offers a breadth of course topics, relevant to many, and readily available.  It also creates a common language across the organization, and it improves on-the- job performance—all at a cost more reasonable than custom elearning.  OTS courseware relieves overburdened trainers and human resource managers of. Seven Simple Secrets to. You're.
Help
Creating Effective Training Design To Provide Impactful Learning Experience
G-Cube
AUGUST 11, 2016
Manager's involvement is key: It is they who are in the best position to set expectations, provide support, review progress, coach where required, and also arrange for on-the-job practice of concepts and skills. Resource: Training Design: The Essence Of Creating A Learning Experience. Gone is the experience, and let's not even talk about the learning that had to happen.
Ultimate List of Online Course Providers
LearnDash
JULY 24, 2014
The infographic below, created by Springest , provides a pretty comprehensive list of all the resources you have at your disposal for finding information on the topic of your choice. Chances are that at some point you have considered taking an online course (or perhaps you already have). The process for finding the right course is similar for most people, which goes something like: 1.
17 Awesome Resources on Micro Learning
Learnnovators
MAY 16, 2014
What are some of the useful resources available on this subject that could benefit learning professionals? Below are some of the interesting resources (from a big list we examined in this exploratory journey) on this subject that we would like to share with you. What resources would you like to share on this subject? What is its significance in today's learning scenario?
Robert Gagne's Nine Steps of Instruction: Do's and Don'ts in E-Learning
Origin Learning
MARCH 8, 2015
STEP 2: PROVIDE A LEARNING OBJECTIVE. Use a variety of resources such as videos, audios and multimedia to create engaging courses. STEP 5: PROVIDE GUIDANCE FOR LEARNING. STEP 7: PROVIDE FEEDBACK. Inform employees about similar problem situations, provide additional practice and review the lesson. DON'Ts. Do not make it formal. It is important to set expectations.
Quality Control process for E-Learning
Advertisement
This guide provides recommendations for implementing quality. Start with taking a hard look at the time and resources your team has at its. Finally, there's the technical review where a resource (often. resources you have available. Also, provide estimates for how long each process should take and how. Links to online resources (i.e. to provide feedback.
Quality