2009
LearnTrends
Related Topics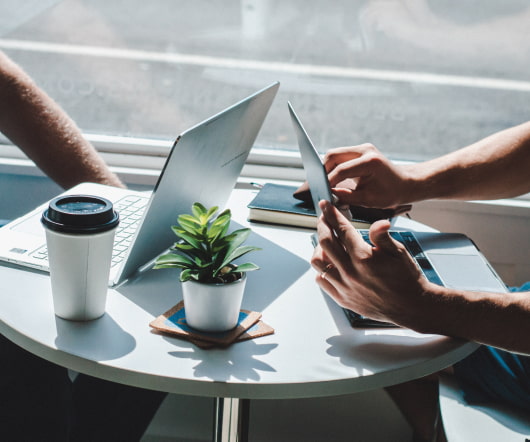 LearnTrends: Personal Knowledge Management
Experiencing eLearning
NOVEMBER 17, 2009
These are my live blogged notes from Harold Jarche's LearnTrends session on Personal Knowledge Management. Tags: Learning Communities Lifelong Learning PLE Workplace Learning Harold Jarche learntrends PKM My side comments are in italics. Sense-making with PKM. When he moved to consulting and didn't have an IT department and those resources, he realized he had to do something different. Idea from Will Richardson: what do you do when you read a blog post and come across an interesting few sentences? What do you do with that system? Too much information. Categorize.
LearnTrends 2009 – Free Online Conference
Tony Karrer
SEPTEMBER 21, 2009
George Siemens , Jay Cross and Tony Karrer are pleased to announce our third annual free online conference: LearnTrends 2009 The Corporate Learning Trends and Innovations Conference November 17-19, 2009 | Online | Free The theme/focus this year is on Convergence in Workplace Learning. I'll also be providing details shortly about the LearnTrends Innovation Awards 2009.
LearnTrends Innovation Awards
Upside Learning
SEPTEMBER 25, 2009
Looks like a season for Awards; and as a vibrant community, it was about time LearnTrends joined in. Totally unlike most awards, there are no entry fees and the winners get a grand prize – the ability to make a short presentation at LearnTrends 2009 in November. Tags: Future Learning Future Technology Innovation Upside Learning eLearning Awards LearnTrends UpsideLMS
LearnTrends 2009
Jay Cross
OCTOBER 17, 2009
LearnTrends 2009 is going to be awesome. The LearnTrends Innovation Awards. Check the Agenda on the LearnTrends 2009 tab. learntrends. Tags: Events learntrends Yesterday I drew up the tentative agenda. Our theme is convergence in corporate learning. These people… …will be addressing these topics: Convergence in Learning. Enterprise 2.0,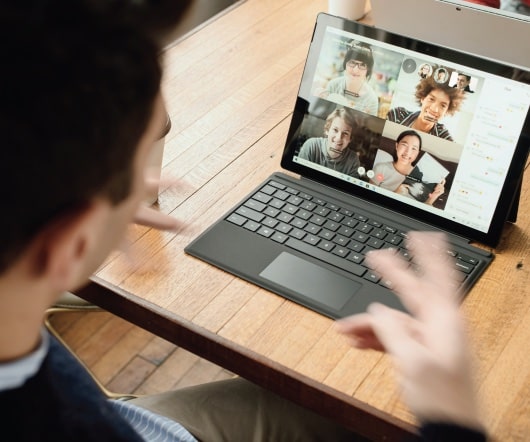 Narrowing Gap between Face-to-Face and Online Presentations
Tony Karrer
SEPTEMBER 30, 2009
However, because of the dramatically different characteristics of Online Conferences and In-Person Conferences and because of the narrowing gap between face-to-face and online presentations – we will see a shift towards more online conferences such as LearnTrends 2009. Are people noticing this? It seems that face-to-face and online presenting are becoming more similar. Some aspects: Wireless access is becoming more common in places where presentations occur. If you are a conference organizer and you don't arrange for wireless, be prepared for some negative comments.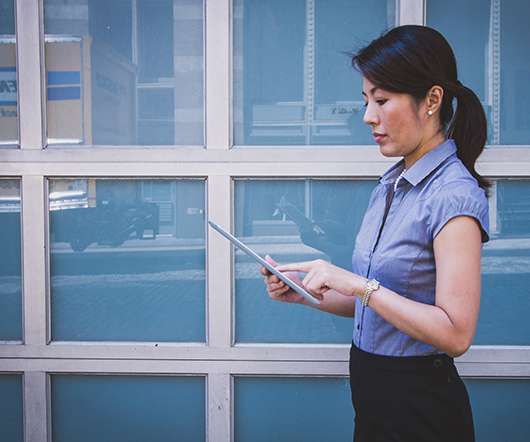 Learntrends: Convergence in Learning
Experiencing eLearning
NOVEMBER 17, 2009
These are my live blogged notes from the first LearnTrends session, Introduction: Convergence in Learning , with George Siemens , Tony Karrer , and Jay Cross. Tags: Workplace Learning e-Learning George Siemens Jay Cross learntrends Tony Karrer Awkward phrasing, typos, or things that simply don't make sense out of the context of the live session are par for the course. My side comments are in italics. Jay Cross. learning is 10 years old. Showed a graphic of e-learning companies that existed in 2000, then who's still left now. Not many survivors. Past: Teacher-centric.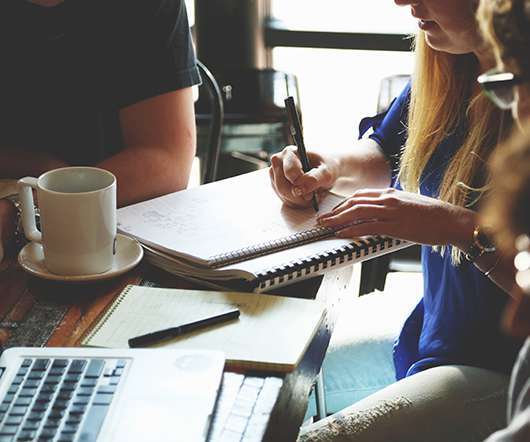 LearnTrends: The Immernet Singularity
Experiencing eLearning
NOVEMBER 18, 2009
These are my live blogged notes from Tony O'Driscoll's LearnTrends session on The Immernet Singularity. Workplace Learning immersive learning learntrends Tony O'Driscoll My side comments are in italics. Official description: The Immernet Singularity: How the Immersive Internet Will Redefine Learning and Collaboration. Four technology arenas, 2D Synchronous Learning, Knowledge Sharing Spaces, Web 2.0 Tools and Virtual Worlds, are on a convergence trajectory towards an immersive web future that will redefine how we work, learn and play. Formal –> informal.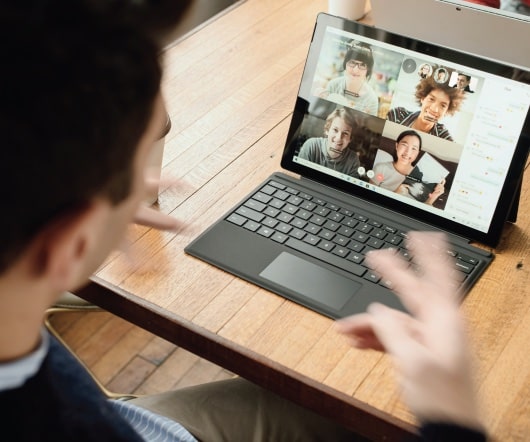 LearnTrends: Reinventing Organizational Learning
Experiencing eLearning
NOVEMBER 18, 2009
These are my live blogged notes from Jay Cross & Clark Quinn's LearnTrends session on Reinventing Organizational Learning. Tags: Informal Learning Workplace Learning Clark Quinn Jay Cross learntrends My side comments in italics. Article they wrote for CLO mag: "Become a Chief Meta-Learning Officer. Need to be more agile & change. If you don't know the solution & need to network/collaborate to find it, that's learning. Lots of parallel conversations in all their blogs, with clear interaction & influence between them. expand venues.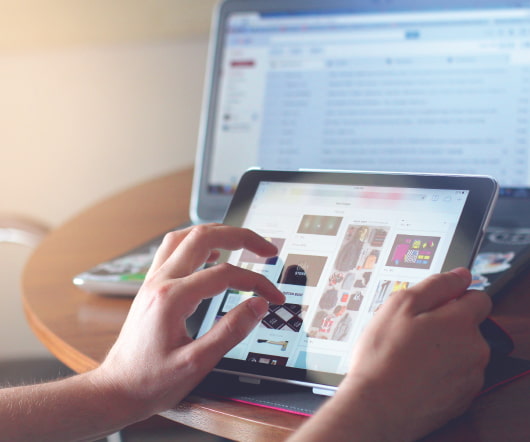 LearnTrends Starts Tomorrow
Tony Karrer
NOVEMBER 16, 2009
LearnTrends 2009 starts tomorrow! I'm really looking forward to very interesting conversations around the messy topic of convergence. To register, you must first register on the LearnTrends community and then register on the Conference Event Page. There seems to be quite a bit of last minute registration activity. We have over 500 attending and over 140 who say they might attend. Should be lively. There will be lots of time for conversation as well. Speakers generally are scheduled for half the time and half for discussion. Look forward to "seeing" you tomorrow.