Apple
Market
Mobile Learning
Related Topics
Watch Out For These Trends in Mobile Learning: 2015 And Beyond
Origin Learning
MARCH 30, 2015
Global mobile data traffic grew 69 percent in 2014 and was nearly 30 times the size of the entire global Internet in 2000. Mobile video traffic exceeded 50 percent of total mobile data traffic for the first time in 2012. Mobile network (cellular) connection speeds grew 20 percent in 2014. 4G traffic will be more than half of the total mobile traffic by 2017.
6 Steps To A Better Mobile Learning Strategy
Upside Learning
AUGUST 16, 2012
Mobile learning is a relatively new domain and is rapidly evolving as well, which makes its implementation a not so easy task. When implementing mobile learning in workplace, following 6 steps will help create an effective mlearning strategy. 1. In fact, some early mobile learning initiatives have been taken up more for novelty value than for identified real needs.
20 Wonderful Resources for Using BLE Beacons in Mobile Learning
Learnnovators
MAY 3, 2014
This may feel futuristic, but the cool thing is that the technologies are all already there (and cheap!) " – Geoff Stead (Head of Mobile Learning, Qualcomm). Since then, we have been doodling and dreaming about using this fascinating tool to create proximity-based learning applications. They can also help trigger location specific 'actions' in users' mobile phones.
These Stats Bode well for Mobile Learning
mLearning Revolution
JANUARY 31, 2012
 . All signs continue to point to a near future where mobile devices will surpass desktop PCs for how we connect to the Internet, shop, and most other things, including learning. believe we are getting very close to a 'mobile-first' approach to developing content and I can't wait to see we can come up as a community when it comes to mobile learning design.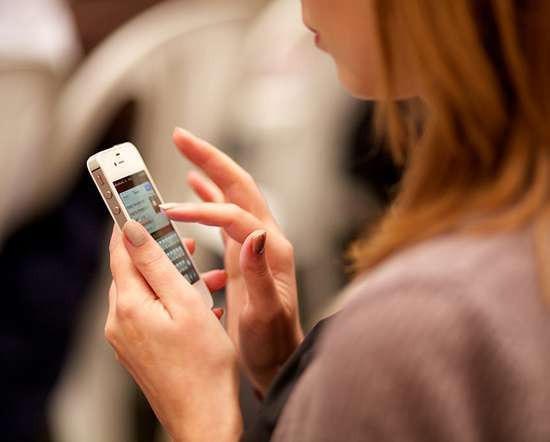 How to Create a Mobile Learning Strategy
CLO Magazine
APRIL 5, 2014
When considering adding mobile learning, companies need to consider their target market, the material they plan to use and the operating system to work with. If you're considering adding mobile to your organization's learning programs, it's likely a smart move. According to an Ambient Insight report, by 2015 the mobile learning market is expected to reach $9.1 It pays to take the time to craft an in-depth m-learning strategy before diving headfirst into mobile. billion. But don't go off half-cocked.
Top 11 Disruptive E-Learning Technologies For 2013
Learnnovators
AUGUST 14, 2013
Learning is dynamically evolving, thanks to the incredible achievements in highly powerful and intelligent tools and technologies that are rapidly emerging. These developments have expanded the possibilities of taking e-learning to great heights more than ever. These disruptive technologies are re-shaping the learning and education landscape. RESPONSIVE E-LEARNING DESIGN.
Three Top Mobile Learning Resources
Atrixware
AUGUST 2, 2012
When I hear the words " mobile learning " my ears instantly perk up. For starters, mobile learning is and will continue to be the next big thing in E-Learning. While we have all identified mobile learning as the wave of the future, we have yet to agree on the platform of choice. Apple. How does this relate to mobile learning?
Enterprise Mobile Learning 2011 - Year in Review
mLearning Trends
DECEMBER 28, 2011
It's time once again to take stock of what happened in enterprise mobile learning and see if any of my 2011 predictions hit their intended targets. As I stated in the previous post assessing my 2010 predictions, the size and complexity of mobile learning projects/programs will continue to expand across all geographical and line-of-business boundaries. a.k.a. Bullseye!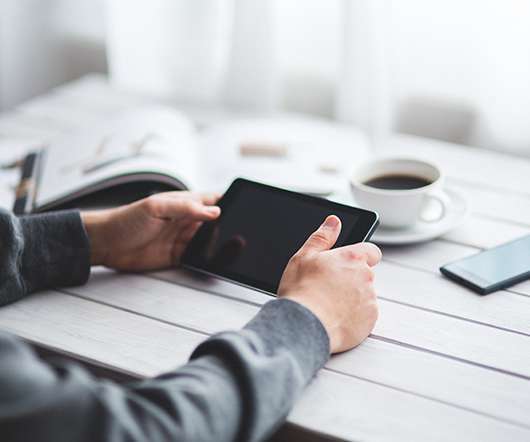 Mobile Learning Survey Results Summary
I Came, I Saw, I Learned
JULY 30, 2010
  A few weeks ago I created a survey about Mobile Learning. 79% of respondents are interested in learning more about Mobile Learning. 50% currently neither create nor consume Mobile Learning. 86% think Mobile Learning can enhance the learning experience. 29% have used a mobile device as part of a blended learning experience. The respondents thought that Polls and Listening to Podcasts were the best way to use Mobile Learning right now. 57% of respondents use Facebook Mobile.