Knowledge
Learning
Related Topics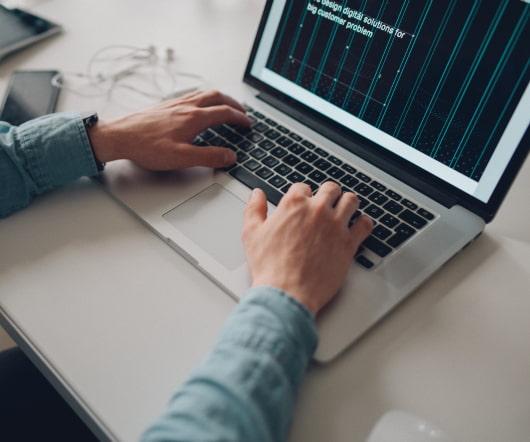 7 Knowledge Retention Techniques For eLearning
Obsidian Learning
MARCH 15, 2016
New post 7 Knowledge Retention Techniques For eLearning on Obsidian Learning. They say that knowledge is power, but it's only powerful if your learners are able to effectively retain and recall the information when the need arises. In this article, I'll share 7 techniques to enhance knowledge retention techniques you can take into account in your next eLearning course design.
Axonify Solves the Employee Knowledge Problem
Axonify
NOVEMBER 20, 2015
If you think hard, the common denominator for each of these challenges is knowledge. When employees don't have the right knowledge, expecting them to be top performers (or even average performers) just isn't realistic. Organizations thought the learning problem was solved when LMS solutions became ubiquitous. Learning is only the first step in the knowledge equation.
Crowd source your corporate knowledge
Challenge to Learn
MARCH 24, 2016
I'm investigating crowd sourcing of corporate knowledge. The visionary Learning manager really believes that crowd sourcing or user generated content is the way to go. In their view it is no longer the role of the Learning and Development department to control and steer the learning and knowledge management of the employees but to facilitate it. Use cases.
Sharing your knowledge: What's in it for you?
Challenge to Learn
OCTOBER 27, 2016
You are an expert, so why should you share your knowledge with your co-workers or with the rest of the world. It works for me; I'm working in the field of e-Learning for 20 years now, and I'm writing this blog (and sharing my knowledge) since 2010. Knowledge sharing is. the ultimate form of learning. Easy access to knowledge.
Move Beyond Learning to Applying: A Modern Management Development Program
Advertisement
1 kineo.com info@mplus.kineo.com 312-846-6656 Hard to believe that it's been almost 20 years since the term "eLearning" entered the corpo- rate learning lexicon. learning nuggets. or "very ready" in learning and development in. Learning. just on learning but on learning and doing. In short, marketers have learned to identify. learned back on the job.
Program