2009
Social Network
Related Topics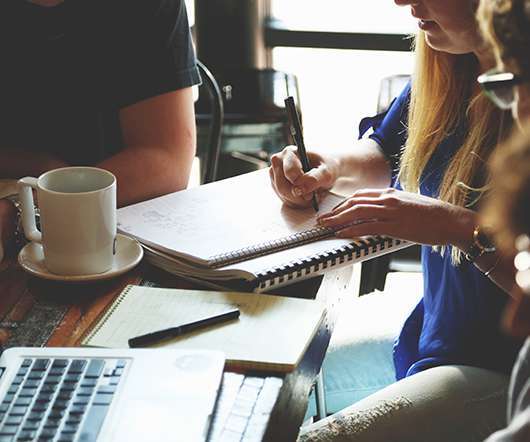 Make Your Social Network A Learning Tool
CLO Magazine
FEBRUARY 15, 2014
By understanding how informal networks communicate and collaborate, social network analysis can facilitate more effective learning program design and promote more innovative collaboration. Behind every official organization chart is a web of informal networks composed of individual relationships. Valuable resources and information flow through these networks in various ways, often outside any prescribed path or hierarchy. The effect of these networks on culture and learning can be significant, as they improve the speed and efficiency of information exchange.
Policies for Staff use of Social Media and Social Networks
Dont Waste Your Time
JUNE 9, 2010
Does your employer / Institution have a policy for the accepted use, by staff, for how they can use Social Media (Twitter, Facebook, SlideShare, YouTube, WordPress, etc)? Here a are a few I found; DePaul University – Social Media Guidelines: Social Media Working Group. SAP -  Social Media Guidelines 2009. Related posts: Presentation: ROI of Social Media.
The Web 3.0 Social Network
Learning with e's
MARCH 31, 2010
I couldn't resist re-posting this article which first appeared exactly a year ago, on April 1st 2009. hope you enjoy it. :-) For many people the Social Web is simply far too complex to organise. They fail to make optimum use of their social network because they don't know enough about its potential. social networking, right here, right now.