Director
Innovation
Technology
Related Topics
A Conversation with Louise Pasterfield, Managing Director/CEO of Sponge UK
Kapp Notes
NOVEMBER 23, 2015
Using innovative approaches and advanced technologies, we're helping organizations make a difference in the areas that matter most to them, such as skills development, leadership, induction, compliance and sales. Pasterfield: I think there are similarities in terms of technology, design thinking and the corporate challenges we are trying to address. Here are some examples.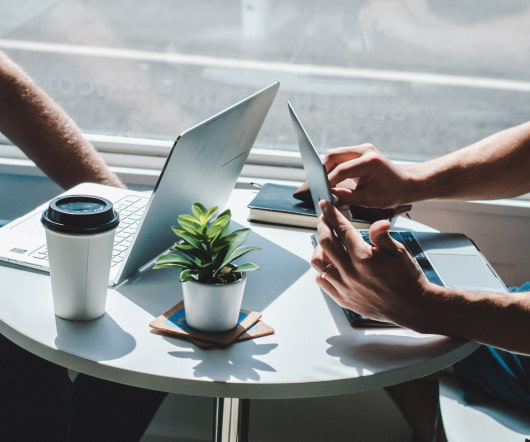 Excellence in Technology Innovation
CLO Magazine
NOVEMBER 21, 2016
The executive leadership team started by training a select group of 250 VPs and directors but wanted to cascade the same type of learning across all levels. Cochlear, a global company that produces hearing-implant technology, needed to strengthen its leadership team. LEAP was designed to develop a more agile, collaborative and innovative skill set in leaders. Andie Burjek.  .
The Race between Learning and Technology
Your Training Edge
APRIL 5, 2016
Well, this post is going to be quite significant since it discusses an ever popular buzz comparing the learning with technology. Well, to be honest, I would first be starting with technology as a compliment for learning, since being a trainer I witnessed a number of technologies since last decades that just transformed the training and development industry. All Rights Reserved.
Is technology eliminating the Learning & Development role in corporations?
Your Training Edge
SEPTEMBER 26, 2016
You must have seen in many of the previous posts by yourtrainingedge.com [1] the revolutions taking place in corporate learning and development brought about advancement in technology. And the great thing is that most of the newer technologies being launched in this regard are increasingly cost effective as well. Bryant Nielson – Managing Director of CapitalWave Inc.–
So, We Talked to a Vendor About Learning Technology…
CLO Magazine
SEPTEMBER 15, 2016
Technology is absolutely everywhere, and like it or not, a great deal of the innovations that have evolved in the past few years are quite useful — for everyone. Of course, Tena Lyons, vice president for product marketing at SumTotal, works for a learning technology company, so she'd obviously have some pros to offer. How important is technology for today's learning leaders?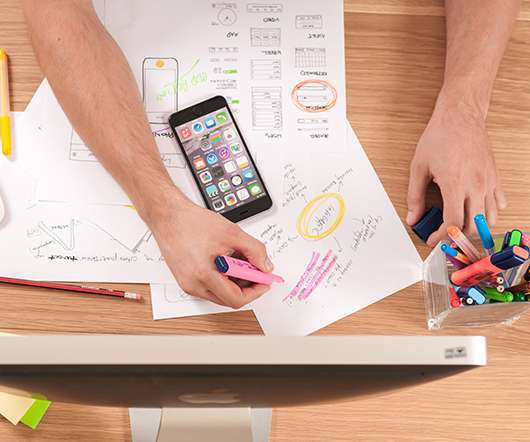 The Future Role of Learning & Development
mLevel
APRIL 22, 2016
The summit is THE event for Education Technology companies, practitioners, and investors. This year 3500 people from all over the world converged in lovely San Diego to discuss (and envision) the next major transformational innovations in EdTech. I've just returned from the ASU GSV Summit this week in San Diego, CA. It was a fascinating discussion covering a wide range of topics around the future of corporate learning and skills development. At the broadest level, there seems to be a bifurcation in the types of learning employees are engaging in today.
2016 eLearning Hype Curve Follow Up
Web Courseworks
AUGUST 29, 2016
Innovation Trigger. Mayo Clinic is one of the leaders in medical technology and advancement. Recent innovation in performance improvement—moving performance improvement beyond remediation to a continuous professional development model—has been concentrated in the medical education space. Last December, we placed some of eLearning's most interesting trends on the hype curve.
Does Your Company Enable Innovation?
CLO Magazine
OCTOBER 2, 2013
Innovation is a key growth driver in today's marketplace, but building innovation skills has become an issue for the learning community. It's not enough to train and nurture these skills at the employee level; companies must build the code for innovation at the organizational level as well. Two ideas shed light on how companies can build innovation capabilities among their employees. First, there are five key skills of disruptive innovators: associating, questioning, observing, networking and experimenting. Questioning. I'm too busy.
Social Technology, Community Management and Organizational Development
ID Reflections
JULY 5, 2015
The diagram below by Dion Hinchcliffe is a succinct illustration of how digital technology has been and will continue to play a key role in bringing about this change. The diagram traces the evolution of different social technology and their potential to enforce and enable a deep change in how organizations function and their structure. And this happened around 2000. Scary?