Masie
Providers
Related Topics
Great Time Talking #Gamification at Masie's Learning2015
Kapp Notes
NOVEMBER 10, 2015
Karl Kapp and Elliott Masie riffing on games and gamification for learning at Learning2015 in Orlando, FL. Last week I had the honor and privileged of being one of the keynote speakers at Elliott Masie's Learning2015 Conference in Orlando, FL. Elliott Masie kicking off Learning2015. Sal Khan speaking with Elliott Masie at Learning2015. Gamification Out and About
Elliott Masie's MOOC Symposium Recap
OpenSesame
APRIL 11, 2014
It is no surprise then that the Masie Center , a leading think tank exploring the intersection of learning and technology, decided to host a conference around such possibilities—bringing together 70 participants (including myself) at the recent MOOC Symposium in Saratoga Springs, New York. What does MOOC really stand for? For many, it was a matter of size—thousands and thousands of students.
Impressions of the Masie Learning 2011 Conference
Social Learning
NOVEMBER 17, 2011
Last week I was fortunate to attend the Learning 2011 conference, organized every year by Elliott Masie.  So in this month's blog I wanted to talk about some general impressions I had there. For example: How do you provide a mobile learning experience without ensuring that your employees have access to the devices? Uncategorized mobile learning Elliott Masie Learning 2011
'iPadisms' from Elliott Masie
Dawn of Learning
JULY 1, 2011
Last month Xyleme had the pleasure of presenting a webinar with none other than elearning luminary Elliott Masie on "iPad, a Game Changer for Blended Learning". During this webinar event Elliott Masie shared valuable insights on how the iPad is transforming learning within organizations, and why organizations need to offer training on the iPad. They [the USDOD] want to be more agile. 
How Microsoft themselves use SharePoint to help 45,000 employees learn better
SharePoint and Assessment
MARCH 23, 2012
One benefit of this approach is that we are able to provide employees with a single training discovery experience even though we have two primary learning management systems in service of employees. As you might expect, we prefer that some conversations happen within the Microsoft Firewall so it's important that we provide employees with a proper – meaning secure – means of collaborating.
Somewhere Over the Rainbow – Reflecting on Learning 2016
Axonify
OCTOBER 28, 2016
Rather, they sit alongside Elliott Masie for an informal interview that explores their background, work and personal experiences with learning. I was already a fan of Anderson's and found his conversation super interesting. Elliott Masie is a theatrical producer and tends to integrate his interests into his events. As a result, I noticed a definite set of recurring themes.
Free Podcast Featuring e-Learning Expert Elliott Masie Released
Everything E-Learning
NOVEMBER 10, 2011
Free Podcast Featuring e-Learning Expert Elliott Masie Released. Lectora® e-Learning software releases a free podcast featuring renowned futurist, analyst and researcher in the e-Learning industry, Elliott Masie. Forum. Logins. Lectora Online - USA. Lectora Online - EU. ReviewLink. CourseMill LMS. Community Forum. Products. Authoring Tools. Lectora Inspire. Lectora Publisher. Empower.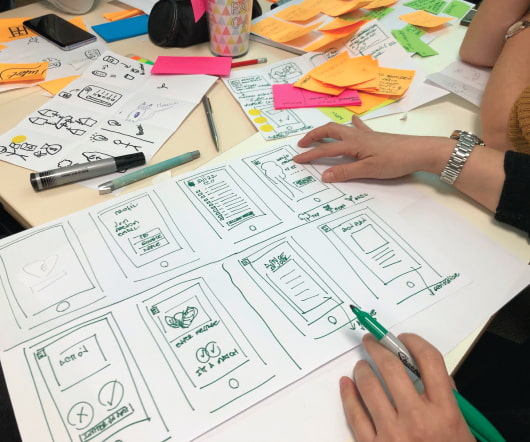 Keynote at Masie Conference
Tony O'Driscoll
OCTOBER 27, 2008
This morning I had the pleasure of doing a keynote session with Elliott Masie. Finally, being the king of last minute, I just signed into the social networking site that the Masie folks have provided and found it to be very user friendly. True to form we agreed to just riff…and that we did. think it went quite well and I had a lot of folks come up after the session to say they got something out of it. Elliott is pulling out all the stops this year. There is an ARG (Alternate Reality Game) that David Metcalf and his crew are running called Dream Corp.
MASIE Center Delivers a Daisy of a Deal
aLearning
NOVEMBER 10, 2010
In keeping up with our trend this week of offering newly available and FREE resources to help keep you informed and up-to-date on learning and elearning, we offer you this link to the Masie Center's open source e-book, "Learning Perspectives, with contributions by "40 Global Learning Leaders.. Many thanks to the MASIE Center for providing this great book! If you're curious about the four key elements of training within the Central Intelligence Agency, for example, this is your resource.