Activities
Roles
Related Topics
Active Learning in the Online Classroom: Examples and Ideas
eLearning Acupuncture
MARCH 2, 2015
Someone recently told me that they heard of an approach where all the boring content delivery lecture material is put online so that more active learning can take place in the classroom. Good blended classrooms have a significant amount of active learning. The active learning philosophies need not only occur in the classroom however. Do you have something to add?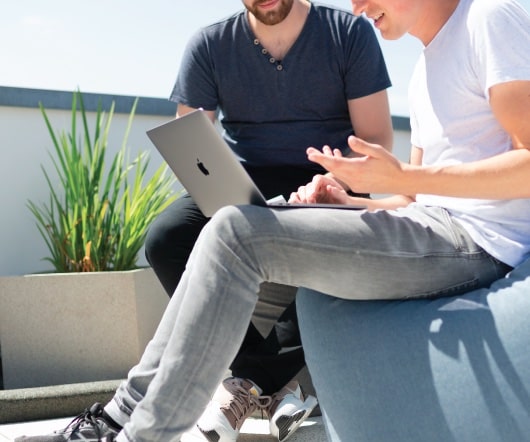 Active and Passive Learning in Organizations
The Peformance Improvement
APRIL 13, 2012
Another approach is to make the learner an active creator of knowledge and skills. In this role, employees (as individuals, teams, or the organization as a whole) receive feedback about what they are doing and how they are doing it and, through individual and collective reflection, learn how to make themselves, their teams, and the enterprise more effective.
Active learning spaces
Learning with e's
APRIL 8, 2013
It is also important that learning is made to be active and engaging. All of these aspects of learning are active. It is not hard to see how such an artificial transition from active to passive can stifle creativity and demotivate learners. One argument is that simply having access to personalised technologies creates conducive conditions in which active learning can occur.
Evolving role of Trainers in Corporate Learning
G-Cube
APRIL 8, 2014
The trainer plays a pivotal here – a role which is nevertheless evolving with the changing needs of the corporate learners. Imparting information and knowledge, the role of the trainer was to make sure that the learners understood the course material and had ample opportunities to reproduce skills or knowledge gathered through repetitive drilling exercises.
Skill based learning – How it drives an organization's performance
Advertisement
Training and learning organizations today play an active role in contributing to the bottom line of any organization by aligning their objectives to the immediate business objectives. This provides a solid ground for cost justification and encourages businesses to place training groups right where they should be, at the heart of a growing, thriving, learning culture
Organization