Trending Articles
Consider 4 Cs in Scenario-Based Learning
Experiencing eLearning
SEPTEMBER 29, 2016
When I create scenarios for learning, I keep these four elements in mind: characters, context, challenge, and consequences. Characters. The main character of your scenario who drives the action should generally be someone similar to your learners. Give your main character a goal that aligns to the learning objectives and that your learners share. Context. Challenge. Consequences. More Reading.
I'm Glad Millennials Scare Learning and Development – Part 3
Association eLearning
SEPTEMBER 28, 2016
Part 2 discussed five outdated Learning and Development (L&D) practices and why they don't work. This final installment is going to visit the other side of the coin. Here are five updated practices that will help improve your Learning and Development for everyone, not just millennials. Updated Practice 1: Treat Learning as a Process. That's part of the idea behind microlearning. Ford Motor Co.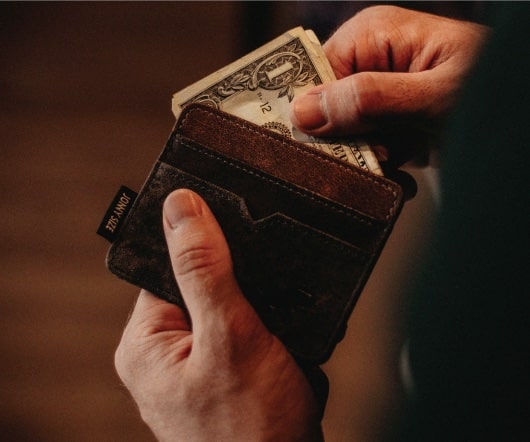 Design for Non Designers – Typography
B Online Learning
SEPTEMBER 28, 2016
Get our free eBook when you follow our blog! Designing for Non Designers – Typography by Matt Blackstock Typography is one of those words that you hear banded about by graphic designers. It's all about the style, arrangement, and appearance of the letters, numbers, and symbols used to make written language legible, readable, and appealing when […]. Articulate eLearning Design eLearning Development design elearning typography
3 Reasons LUC 2017 Will Be The Best Yet
Everything E-Learning
SEPTEMBER 29, 2016
There are a lot of conferences out there, but only one Lectora® User Conference. What makes the LUC so special? It's all about our Lectora users—that's why we named it after you! Each conference brings exciting new speakers, tips, and more. The conference is never the same each year, and here are three reasons why the 2017 conference is going to be the best yet. More Smiling Faces. BrightIdeas.
How to Choose Between On-Demand and Instructor-Led Training
Advertisement
Not sure whether to offer on-demand or instructor-led training, or both? Each has its pros and cons and your decision will depend on your organization's needs and goals. Download this eBook to learn which option is better at scale, as well as the resources needed to implement each training type.
Train
More Trending