2016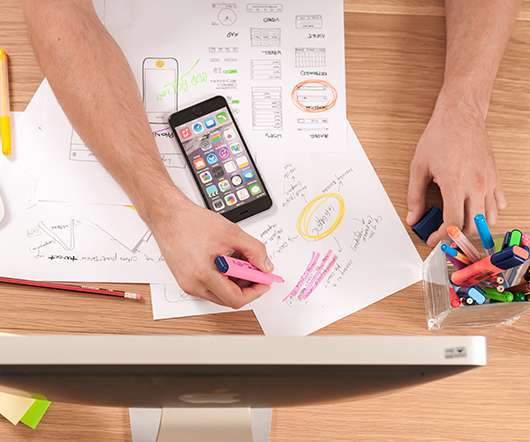 The Future Role of Learning & Development
mLevel
APRIL 22, 2016
I've just returned from the ASU GSV Summit this week in San Diego, CA. The summit is THE event for Education Technology companies, practitioners, and investors. This year 3500 people from all over the world converged in lovely San Diego to discuss (and envision) the next major transformational innovations in EdTech. It was a fascinating discussion covering a wide range of topics around the future of corporate learning and skills development. One particularly interesting discussion point touched on the future role of the Learning & Development (L&D) organization within corporations.
eLearning: Interactive vs. Engaging
I Came, I Saw, I Learned
JUNE 15, 2016
by Sally Cox    People love to talk about how they want their eLearning courses to be interactive, but to be really effective eLearning, it has to do more than just interact with the learner; it has to engage them.    Just adding a simple button is interactive, but it's not engaging the learner. No learning here!  Therefore, I engaged them.   Learn. Then Do.
The benefits of applying the 70:20:10 learning framework
Docebo
MARCH 1, 2016
Considering a new informal learning approach? New report outlines the benefits of applying 70:20:10. The report discusses, in part, the benefits of applying 70:20:10 — the concept that suggests the majority of learning happens via on-the-job training and through coaching — to any organizational learning and development strategy. Does the 70:20:10 framework help?
10 Mobile Learning Terms that Every Instructional Designer Should Know
Allen Interactions
APRIL 27, 2016
By Guest Blogger Christopher Pappas / @cpappas. Are you looking for a quick reference guide that can help you brush up on your mobile learning vocabulary before your next Learning and Design meeting? In this article, I'll highlight 10 mobile learning terms that you may want to commit to memory by the time you walk into the conference room. Mobile Learning Christopher Pappas
Attract, Engage, and Develop Talent using Open Badges: An IBM case study
Advertisement
Companies have an incredible opportunity to use badges to help attract, engage, recognize and develop talent. There have been significant developments around digital credentials and particularly the fast rise of badges and micro-credentials. Learning Professionals need to be aware of what's happening and innovators should be taking a leading role. In this session, David will go through the well-known IBM Open Badge Program to help explain badge programs.
More Trending