Confidentiality
Examples
Related Topics
30+ Ideas for eLearning Portfolio Samples
Experiencing eLearning
JULY 14, 2016
What if you can't use any samples of your existing work due to confidentiality or security requirements? For example, the Instructional Designer or eLearning Developer demo in my portfolio is based on an activity I originally created for a health care client. For portfolio samples, you don't generally need to create a full-blown, 60 minute course.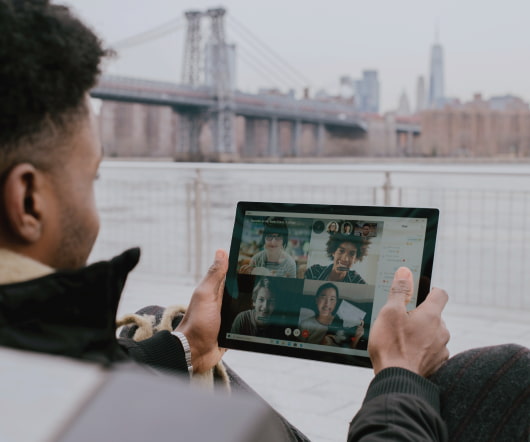 Are confidentiality concerns holding back the e-learning industry?
From the Coleface
OCTOBER 14, 2014
However, for me the root cause is the difference in approaches to confidentiality. The e-learning industry has an ambivalent approach to confidentiality. When potential customers ask vendor for examples of e-learning they've designed, this could be for a variety of reasons: 1. Rating systems (e.g. stars from Amazon, likes from Facebook). Proof. But of what? doubt it.
I Believe in the Value of Connectedness
Tom Spiglanin
DECEMBER 28, 2014
While building these professional networks, we still protect confidential information as we have for years, but a great many aspects of work can be enhanced by interacting with others: new ways of approaching problems, discussing abstract concepts, and shared challenges with common tools are just three examples. This is the nature of healthy organizations. Thanks for reading!
Bringing Sass to Safety: Must-Watch Music Video from Virgin America
OpenSesame
OCTOBER 30, 2013
Using examples such as showing up to work only when you have a presentation or someone to flirt with, viewers learn appropriate behavior through the extreme examples of what not to do. Confidential Information: Mission Possible! . The classic image of a smiling flight attendant demonstrating how to buckle your seat belt just got a major overhaul. Send them on a mission!