Confidentiality
Examples
Related Topics
30+ Ideas for eLearning Portfolio Samples
Experiencing eLearning
JULY 14, 2016
What if you can't use any samples of your existing work due to confidentiality or security requirements? For example, the Instructional Designer or eLearning Developer demo in my portfolio is based on an activity I originally created for a health care client. For portfolio samples, you don't generally need to create a full-blown, 60 minute course.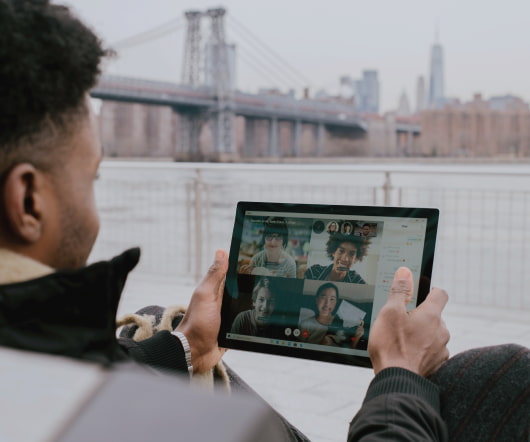 Are confidentiality concerns holding back the e-learning industry?
From the Coleface
OCTOBER 14, 2014
However, for me the root cause is the difference in approaches to confidentiality. The e-learning industry has an ambivalent approach to confidentiality. When potential customers ask vendor for examples of e-learning they've designed, this could be for a variety of reasons: 1. Rating systems (e.g. stars from Amazon, likes from Facebook). Proof. But of what? doubt it.
4 Must Have Features of Best Corporate Training Videos and 5 Examples
CommLab India
SEPTEMBER 16, 2016
In this context, let's check the four must-have features of best corporate training videos and five examples. 1. Here are two example strategies: The below given challenge and solution strategy is used in ' How to reinforce sales training'  video. i) Challenge: Research says learners retain only 20% of classroom training after 30 days. million words' 1.
An eLearning Guide to Summer Fun
Everything E-Learning
AUGUST 25, 2016
If most of your work projects fall under non-disclosure or confidentiality agreements, it's helpful to have other projects like these to build out your portfolio. For example, I loved Steven Truitt's LUC 2016 Squares game he submitted. I'm working on my own eLearning Guide to Summer Fun for this month's contest, but I can't reveal my idea yet. What are those? Contest Info.