2010
eLearning: In Fonts We Trust
I Came, I Saw, I Learned
MAY 4, 2010
by AJ George There is no denying that the most important thing about eLearning is solid content. But could you be inadvertently making your content harder to read and understand by using the wrong fonts? Is good font selection really important? Read on to discover the many surprising ways fonts can affect your content. Some Fonts Read Better On-Screen eCommerce Consultant Dr. Ralph F. Formality?
Contemporary E-Learning: Delivering Knowledge Or Dishing Out Information
Upside Learning
DECEMBER 30, 2010
Where is the knowledge we have lost in information? — T. S. Eliot. That's a pertinent question that we need to ask ourselves. We take immense pride in meeting project deadlines and delivering courses within budgets; however, somewhere in our quest to showcase our potential, we may have forgotten about the core objective — Delivering Knowledge. So, what differentiates knowledge from information?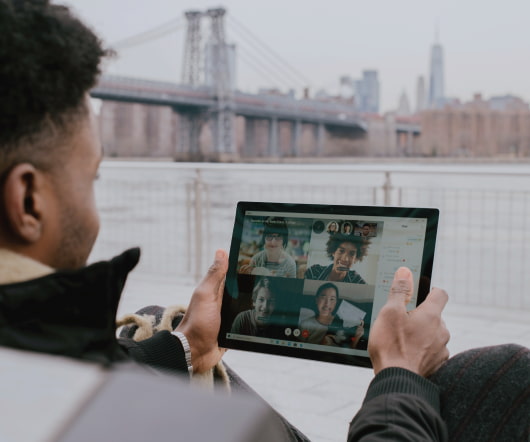 Twitter for Learning – 55 Great Articles
Tony Karrer
MARCH 24, 2010
In a recent conversation, I was asked what I thought about twitter as a learning tool. Over the course of the past few years I've moved from saying "I don't get it" – to feeling like it's a good addition to my Learning Tool Set. But I also think that there's a lot more help now around how to make effective use of Twitter as a learning tool. thought it would be worthwhile to pull together these resources. Now What? subQuark , June 14, 2009 Twitter Collaboration Stories eLearning Technology. Subscribe to the Best of eLearning Learning for updates from this blog and other eLearning blogs
Online courses must die!
E-Learning Provocateur
JULY 7, 2010
A touch dramatic, isn't it? Now that I have your attention, please bear with me. There's method in my madness… The myth of rapid authoring. The proliferation of so-called rapid authoring tools over the last few years has coincided with an explosion in the number of online courses developed in-house. Critics rail against boring page turners – and rightly so. But you know what?
Get an Exclusive Articulate Storyline Game Show Template from eLearning Brothers
Advertisement
Download one of the most popular game templates from eLearning Brothers with a look and feel exclusively made for eLearning Learning subscribers! eLearning Brothers creates awesome templates and assets to help you look like an eLearning Rockstar!
More Trending