Examples
Providers
Related Topics
30+ Ideas for eLearning Portfolio Samples
Experiencing eLearning
JULY 14, 2016
What if you can't use any samples of your existing work due to confidentiality or security requirements? For example, the Instructional Designer or eLearning Developer demo in my portfolio is based on an activity I originally created for a health care client. For portfolio samples, you don't generally need to create a full-blown, 60 minute course. Resume writing.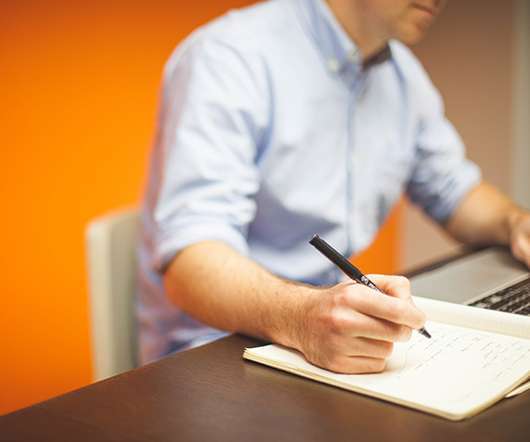 Games Can Provide Authentic Experiences
Kapp Notes
FEBRUARY 23, 2012
To provide effective instruction, it needs to be as authentic to the actual experience as possible. Gamification of context provides two key advantages. So for example, a person who writes a mortgage that a client can't afford might not see the consequences of his actions because the new home owner may be able to struggle in their home for 6-8 months before they can no longer pay the mortgage. The context of an online course or the context of a classroom is not authentic. Sure, you may get a slightly lower score on your "final" but, really? Design
eLearning Example – Make Compliance Courses Engaging
eLearningArt
AUGUST 27, 2015
One of the ways I become a better eLearning designer is by finding good examples and trying to replicate the elements I like. Recently, my friend Brooke Schepker from Yukon Learning shared a sample course. View the sample course. Yukon was bold in selecting a compliance course as an example and kudos to them for showing us a better approach. Well done!
#Augmented Reality #AR overview and examples provided by Victór Alvarez
Ignatia Webs
OCTOBER 1, 2012
Augmented reality is moving us slowly moving towards the future of embedded intelligent technology. In this webinar recording from Victór Alvarez he gives a comprehensible overview of what augmented reality is and can be. In addition he shows Ariane, a really wonderful and promising AR-tool for teachers or trainers. The slideshare of this presentation can be found here: [link].
Seven Simple Secrets to Off-the-Shelf Course Success
Advertisement
but might be a little vague in providing concrete actions, so you'll need to dig a bit deeper. For example, your goal might be to hire and train three new service teams this year. For example, to support objective 1— standardize and ramp up hiring activity to 50 new hires – you might use courses such as. Providing OTS courseware in these situations has several advantages.
Course