Photography
Quality
Stock
Related Topics
Over 500,000 Stock Images, Audio, and Videos for eLearning
eLearning Brothers
NOVEMBER 7, 2014
We are offering a new stock asset library for eLearning. Over 500,000 stock images, graphics, videos, motion graphics, sound effects, and music loops. Stock Vector Graphics. High-quality vector graphics.eps files included! Stock Images. Stock images to use in your internal and external courses. Stock Audio. Stock Videos. Learn More.
eLearning Brothers Breaks into the Stock Photo, Video and Audio World
eLearning Brothers
NOVEMBER 18, 2014
AMERICAN FORK, Utah — November 17, 2014 — eLearning Brothers today announced that it will offer over 500,000 stock photos, graphics, vectors, videos and audio files to the training and development community. "Everyone in the training and development world uses stock photography. The stock library subscription is now available for immediate download.
eLearning Brothers Acquisition of eLearningImages.com Expands the Planet's Largest eLearning Image Library
eLearning Brothers
NOVEMBER 4, 2014
Last week, we purchased eLearningImages.com to accelerate the growth of our library," said Shawn Ski Scivally, Co-Founder and Brother of eLearning Brothers. "We embarked on a journey into the eLearning world to provide a high-quality offering that fills a market need—cutout-people that bring a human element to learning. www.websitetalkingheads.com ). About eLearning Brothers. Contacts.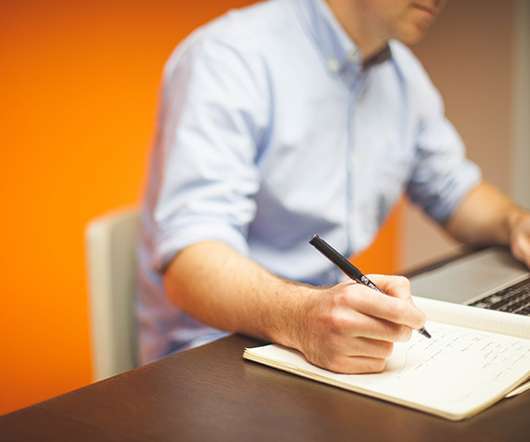 10 Reasons to Use Illustrations Instead of Stock Photography in Learning
eLearningMind
OCTOBER 3, 2016
The grinning woman eating a salad; the perfectly multicultural meeting; the man with a headset: these are the standards for stock photography. And while it definitely has its place, stock photography isn't the gold standard when it comes to learning. Animation and illustration are far more versatile when compared to the sometimes-stiff, always impersonal stock photo. Photography puts real people in front of learners, and their own unconscious biases could affect the connection (or lack thereof) they feel. But illustrations might. Increased Relevancy.