Sat.Oct 27, 2012 - Fri.Nov 02, 2012
5 Tips To Maximize ROI Of Your LMS
Upside Learning
OCTOBER 30, 2012
As I keep meeting many of my prospects, I always confront a very common question, "Can you help us to understand how we can maximize the Return on Investment (ROI) of our LMS?". The question indirectly extends to how can we calculate the ROI of an LMS and highlight the positive outcomes of it. Introduction of LMS – Don't Force Engage. Improve User Experience.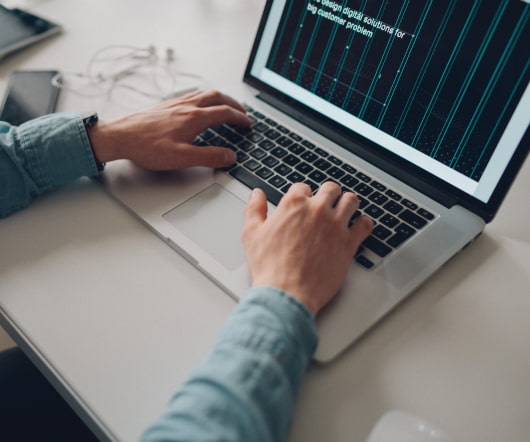 #DevLearn 2012: Kapp Presentation Resources
Kapp Notes
OCTOBER 31, 2012
Wow, had a great 3 days at DevLearn, met some absolutely wonderful, fascinating and brilliant folks. Saw a bunch colleagues and friends, and had lots of fun in the Gamification Workshop. So the slides to the Gamification workshop can be found here. Here are the slides from my short presentation in the Expo. DevLearn presentation on Future of Learning from Karl Kapp. 2006). 2005). of Interaction. 3.
Adobe Captivate 6: Branch Aware
I Came, I Saw, I Learned
OCTOBER 30, 2012
by Lori Smith. Branch Aware is new in Captivate 6. Unlike other new features (like HTML5 support and Themes), Branch Aware has gotten little attention and few people understand what the option does. According to Adobe: "Use Branch Aware to calculate the final score based only on the questions in the branch that users have viewed. created a simple project that is Branch Aware.
Online Systems for Behavior Change
Tony Karrer
OCTOBER 29, 2012
I've always believe that to truly have impact on performance, we need to be experts at Behavior Change. I've written a few times over the years on aspects of solutions that ultimately drive a change in behavior that leads to performance improvement. I'm now working on an very interesting project that is designed to lead to some important changes in behavior that has already had dramatic impacts.
How to Create a Customer Training Strategy
Advertisement
Want to develop an effective customer training strategy for your organization? Download this guide to learn some simple steps you can follow to set your team up for success. Click to download.
More Trending