Photography
Search
Stock
Related Topics
What's Wrong with Traditional Stock Photography Sources for eLearning
Tony Karrer
JUNE 12, 2012
Back in 2007, I provided a long list of sources of stock photography for eLearning. And there are lots of other posts available on eLearning Learning Stock Photography. At the start of the conversation, I wasn't quite sure why a company would focus on stock photography specifically aimed at eLearning. This greatly reduces image search time.
Be a Stock Photography Model!
Trivantis
JUNE 18, 2014
We've written a lot about the importance of choosing the right images for your e-Learning projects and suggested some sources for economically priced stock photography. But what if you don't want to spend hours searching for the perfect stock photo, or you just can't find one that demonstrates your industry? Then it's time to start taking your OWN stock photos!
Free Stock Photos Sites for e-Learning
eFront
OCTOBER 24, 2010
News from the e-learning frontier Pages Home About Community Free e-Learning Resources Contribute to the e-Learning Community 10/24/2010 Free Stock Photos Sites for e-Learning As an e-Learning developer I had to invest a lot of time to find images for my e-Learning projects. I am sure that the most of us work with tight budgets and limited resources. Stock images are in the public domain.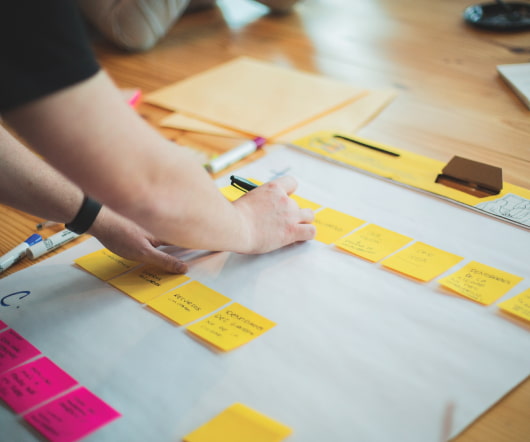 Setting the Mood: Top Tips for Adding Stock Music to Your E-Learning
E-learning Uncovered
DECEMBER 1, 2011
It actually generated applause in the middle of the session, and I guarantee that wasn't due to its cutting-edge custom photography, innovative special effects, or vibrant color scheme! Depending on the source, stock music can be expensive and in a climate in which it's hard to get any purchases approved, it may be viewed as frivolous. Here are my top tips for finding and working with stock music. Search for concrete terms. It's extremely difficult for people to communicate about music… even well enough to enter search terms for what they want. Show restraint.
Cut the Clip Art Clutter
Mindflash
APRIL 13, 2010
Much like stock photography, the trick to using clip art well is to keep it styled in a way that reinforces your message. Search by Style to Build a Clip art Collection. If you're using Microsoft Clip Art Online , it's easy to search by style. Just click on the style link to automatically search for all clip art images created in that style. Better?