Sat.Mar 31, 2012 - Fri.Apr 06, 2012
Why Not A Snapguide For Your Workplace?
Upside Learning
APRIL 2, 2012
I stumbled across this article at Gigaom.com talking about how Snapguide is trying to be the how to guide for everything – on your mobile. The idea is quite simple really – anyone can create and upload a step-by-step guide using text, photos, and videos for a particular task/topic then others can search and find a relevant guide when they need one. We'll share a case study on that soon.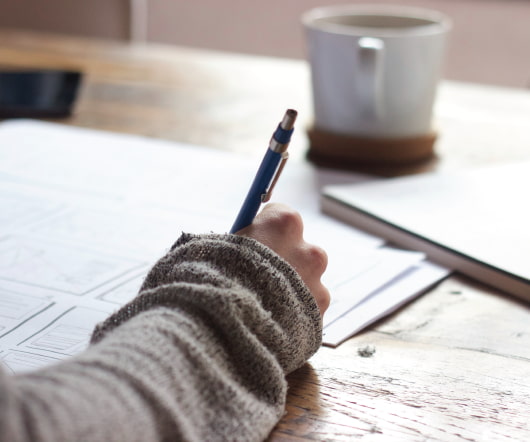 Introducing a new Podcast: This Week in #mLearning [Episode 1: The new iPad and Mobile Learning]
mLearning Revolution
APRIL 3, 2012
I'm am extremely excited to introduce a brand new weekly Podcast entitled 'This Week in Mobile Learning" with my friend and co-host Robert Gadd. Each week Robert and I will discuss various trending topics and their impact on mobile learning, including the state of mobile in general, mobile devices, HTML5, Adobe Flash, Responsive Web Design, Rapid Development tools, especially as they begin making the shift from desktop to mobile, mobile apps, video, Education and more. Here are some sound bites of what you can expect in this first episode: Introductions. And much more.
To be an effective designer it helps to understand how people learn
Clive on Learning
APRIL 5, 2012
In the course of my work, I get to meet hundreds of l&d professionals every year, not just the managers, but those who work day in day out designing, developing and delivering courses for their organisations or their clients. Almost without exception I find that they're enthusiastic, intelligent and great fun to work with. Does this matter? certainly believe so. In this case it was 83.
Building Your E-Learning Course Design Tool Kit
Vikas Joshi on Interactive Learning
APRIL 3, 2012
If the title of this post makes you think I will list a whole bunch of tools here, let me first set the expectations right. It is my endeavor to take a look at the e-learning course design process here, so that you can decide how to build a tool kit that addresses all process components. learning course creation is all about having a design process in place to build the right course in time.
Attract, Engage, and Develop Talent using Open Badges: An IBM case study
Advertisement
Companies have an incredible opportunity to use badges to help attract, engage, recognize and develop talent. There have been significant developments around digital credentials and particularly the fast rise of badges and micro-credentials. Learning Professionals need to be aware of what's happening and innovators should be taking a leading role. In this session, David will go through the well-known IBM Open Badge Program to help explain badge programs.
Case Study
More Trending