2014
Mobile
Tools
Related Topics
Top Ten Tools for Learning 2014
Experiencing eLearning
AUGUST 26, 2014
Jane Hart is collecting her eighth annual list of top tools for learning. You can vote for your top tools until September 19, 2014. read on my smartphone much more in the past, and Feedly's mobile app fits in my workflow. Even when I'm sporadic in posting, WordPress is a great tool for personal reflection. Personal Learning. WordPress is my blog host.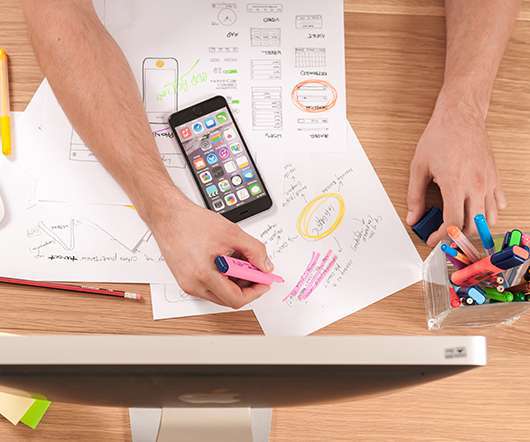 The Top 11 Tools for Mobile eLearning Development
G-Cube
FEBRUARY 19, 2014
According to a 2012 survey of mobile learners, 99% believed the mobile format and presentation enhanced their learning, and it was found that 45% actually spent less time in training than their (non-mobile trained) peers, with no loss of comprehension. If you're not getting into the mobile game with your training and eLearning initiatives, you're falling behind.
DevLearn 2014 Conference Review
eLearning 24-7
NOVEMBER 2, 2014
For those of you unaware of DevLearn, the show has been around for years and is one of e-learning guild's premier shows in my opinion.   To me the show is geared more towards those folks who are building courses (either by choice or not),  instructional designers, e-learning developers and those seeking new e-learning tools to make their ability to build content more desirable and effective.
Best eLearning Resources of 2014
eLearning Brothers
DECEMBER 30, 2014
We can't believe 2014 is coming to a close. If you happened to meet with us personally at an eLearning Conferences this year, you know that we released tons of great eLearning products in 2014: eLearning Stock. Another great part of 2014 was all the great eLearning resources, tips, and tutorials. Great Project Management Tools for Custom eLearning Development.
Training Consumed in 60 Seconds: Microlearning Is Made For Today's Growing Teams
Advertisement
proprietary tool, and you'll be able to manage your content's modular parts with. The Attention Deficit Workplace Play #6: Make it Effective "Better, faster, stronger" Move 1: Add Reference Tools. in-the-moment with easy-to-navigate reference tools. of contents or a user-friendly mobile app to aid learners in finding what they. In order to drive outcomes, learning.
Blended Learning