Assessment
Sample
Related Topics
How to Write Good Assessment Questions
Association eLearning
MARCH 23, 2016
Your association can have the best course in the world, but if the assessments or knowledge checks aren't written well they can make the whole thing fall apart. This is true whether you're making an eLearning assessment or writing questions for a traditional in-classroom test. On a final assessment, just providing "Correct" or "Incorrect" may be appropriate. Don't.
Assess Training Success!
Enspire Learning
MAY 18, 2015
used sample sizes that were around the same (around 100), and the same time period to try and do an apples to apples comparison. The post Assess Training Success! What is at the heart of any training initiative? The ability to make a difference. Training is done for a lot of reasons, but the one thing we all want to know is: Did it work? Let's look at how we can find out. Did it work?
Assessing Your Organizational Learning Culture
The Peformance Improvement
JULY 1, 2016
For example, David Garvin and Amy Edmondson created an assessment tool to look for: a supportive learning environment, concrete learning processes and practices, and leadership behavior that provides reinforcement.   I wrote this in a previous blog post about the tool: As the authors say, the tool should be used for learning, not to judge the quality of an organization. What do you see?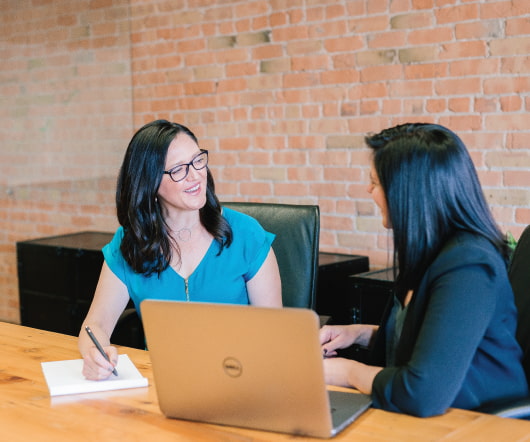 Likert-Type Scales: Examples, Samples and Information
Kapp Notes
SEPTEMBER 13, 2010
If you are doing a formative or summative evaluation of instruction or doing a needs assessment or a program evaluation, sooner or later you are going to need a Likert-type scale. You also may have a question about using odd or even numbers in the Likert-Type Scale, here is some insight on that. Here are several types of scales that you might find handy. Also, here is an article about preparing a Likert Scale. Here is a link to a page that has some templates that might be helpful. Finally, are you really pronouncing "Likert" correctly. I'll bet not.
New research explores the common myths and realities around the 70:20:10 learning model
Advertisement
Data from a sample of 1,681 learners taking part in a Towards Maturity Learning Landscape Audit during 2015. We compared those responding 7, 8 or 9. (47% of sample) with those responding 1, 2 or 3 (20% of the sample). framework) allowing us to assess how and if the principles. In-Focus. Report. February 2016 Authored by Charles Jennings, Laura Overton & Dr Genny Dixon.
Blended Learning
5 Quick Tips to Assess an E-learning Vendor in Just 15 minutes
CommLab India
JUNE 24, 2016
Here are five quick tips to assess the right e-learning vendor within a short span of time. 1. To assess the e-learning vendor's expertise, you can enquire about their project management process and execution. Seek for a Sample Project. To assess the e-learning vendor quickly, speak to some of his customers. Assessing an e-learning vendor is easier said than done.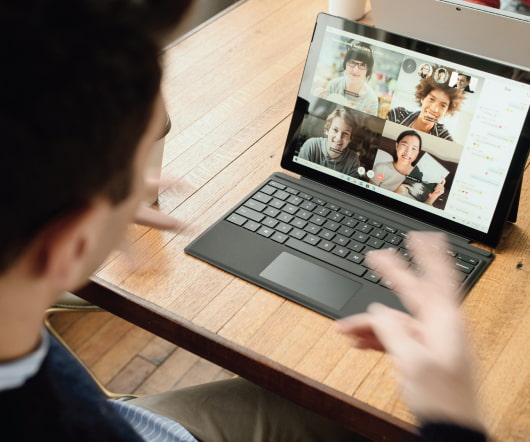 Sample Solutions Survey or.How Training fits in
In the Middle of the Curve
NOVEMBER 10, 2015
This provides a better feel for whether we got the audience needs assessment right if we are working with multiple audiences. I've had a number of people ask me recently about what questions we are asking in our Pilot surveys. The largest survey we did was for our Unified Communications rollout. have started to use some of these questions during other implementations to get a feel for how the training programs impact the adoption of a new tool. These surveys are being sent out one month after the implementations. People have had time to work with the new solution and processes.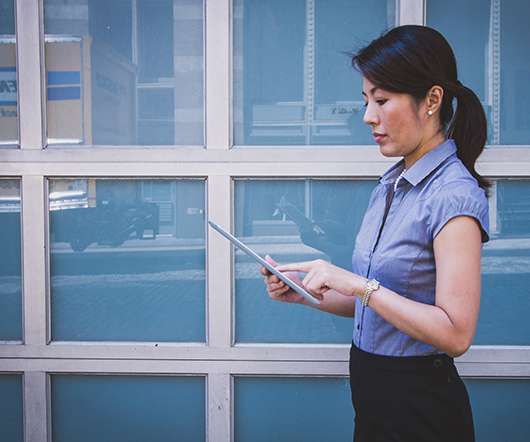 The Big Question: How to assess learning initiatives…
Jay Cross
MARCH 2, 2011
How do you assess whether your informal learning, social learning, continuous learning, and performance support initiatives have the desired impact or achieve the desired results? We need better approaches for assessing all learning initiatives. People who think the old 1-2-3 is adequate for assessing formal learning are kidding themselves. Did the needle move or not? Just Ja
Tested to breaking point?
Learning with e's
MAY 9, 2016
I'm not opposed to assessment - it's a vital part of pedagogy, because we need to know how our students are doing, but more importantly, students need to know their own progress, and what to do to improve. believe in assessment for learning - providing students with constructive feedback to extend their learning. anxiety assessment educcation learning pressure SATs testing
Design Overview: Childhood TB for Healthcare Workers
Twitterpated with Learning
MARCH 25, 2015
Here, we wanted a practice space that would help build learners' competence and confidence in assessing a variety of clinical symptoms and risk factors to diagnose childhood TB. Next, they select body systems to prioritize in an examination and plot the patient's weight to assess ongoing trends. Amanda''s Projects Samples