Information
Twitter
Related Topics
The Twitter Chat Conundrum (Part One)
Learning Rebels
SEPTEMBER 4, 2015
My name is Shannon and I used to be a twitter chat addict. Seriously, it was nothing to participate on some level in no less than three twitter chats a week. However, there is something happening with the state of twitter chats that is making me less engaged than in years past, and has put me in a bit of a conundrum. Twitter chats used to make me think. Bigger questions.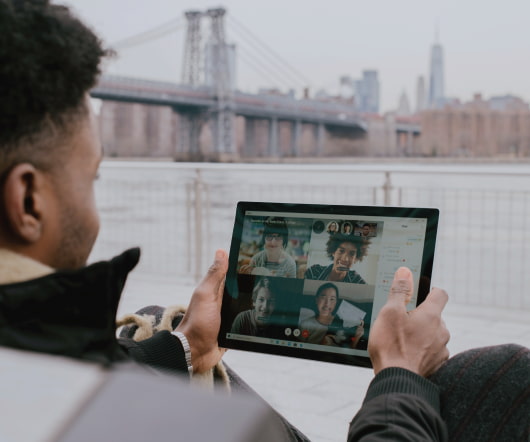 Twitter for Learning – 55 Great Articles
Tony Karrer
MARCH 24, 2010
In a recent conversation, I was asked what I thought about twitter as a learning tool. But I also think that there's a lot more help now around how to make effective use of Twitter as a learning tool. subQuark , June 14, 2009 Twitter Collaboration Stories eLearning Technology. Over the course of the past few years I've moved from saying "I don't get it" – to feeling like it's a good addition to my Learning Tool Set. thought it would be worthwhile to pull together these resources. Now What?
Evaluating Facebook and Twitter for e-Learning
eFront
JANUARY 26, 2015
Facebook and Twitter. It's something that can also work for live courses in a hybrid learning scenario: Purdue University, for example, has been experimenting with an app that allows students to "backchannel" during class through Facebook and Twitter. The post Evaluating Facebook and Twitter for e-Learning appeared first on eFront Blog.
Why Twitter is so powerful
Learning with e's
APRIL 3, 2010
Those who get Twitter and those who don't. OK, I'm joking, but Twitter does seem to divide people. Well, anyone who uses Twitter on a regular basis will tell you that the power of the tool is not so much in its content, but in its ability to connect you to other people. Twitter quite simply connects you with people who are interesting, informative or humourous.
Seven Simple Secrets to Off-the-Shelf Course Success
Advertisement
Performance support is the extra bits of information or reminders that extend the training. or Twitter? After the course provides information on planning the work and an activity. Seven Simple Secrets to. Off-the-Shelf Course Success. By Megan Torrance, CEO TorranceLearning. Off-the-shelf (OTS) courseware is a growing market attracting both customers and venture. capital.
Course
How We Use Social Media for Informal Learning
Bottom-Line Performance
JULY 16, 2013
Informal learning is an everyday thing. Social media tools are just another platform we use to learn from each-other and find information serendipitously. It's become part of everyone's work flow, widely accepted in our company culture, and a launchpad for each individual in our organization to find their own social media and informal learning sweet spot.
Twitter Conversation Types and Learning
Corporate eLearning Strategies and Development
FEBRUARY 24, 2014
I''ve often wondered how much learning really occurs via twitter conversations and can the learning be measured. Twitter is fabulous for supporting your loosely joined networks. And many in the eLearning community list Twitter as one of their favorite "Learning Tools". social learning social media twitter eLearning2.0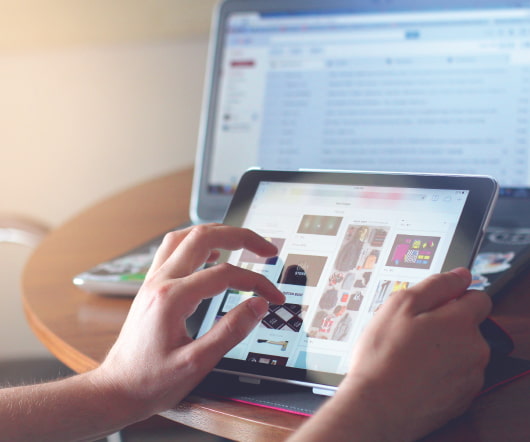 Learning and teaching with Twitter
Learning with e's
OCTOBER 12, 2010
I have presented a few workshops now on how to use Twitter as a learning and teaching tool. One of my most viewed blog posts was entitled Teaching with Twitter so there is a lot of interest in the topic - how can we harness the potential of this tool in a teaching and learning context? Another question relates to something I posted recently about why Twitter is so powerful.
Top 9 Competencies of an Informal/Social Learning Designer
Learnnovators
MARCH 15, 2014
Informal/Social learning is one such major revolution (other than mobile learning and gamified learning) that demands a shift in the mere thinking of 'learning'. Course design (formal learning blended with the right mix of informal and social learning). Informal/Social Learning Design Competencies. SKILLS: 6. ATTITUDE: 8. Power to the Learners : An interesting read!
10 Ways to Learn From Twitter
The eLearning Coach
JULY 31, 2013
Find out how to use Twitter for informal learning. Post from: The eLearning Coach 10 Ways to Learn From Twitter. eLearning 2.0