Presentation
Related Topics
Scary Presentation Mistakes Video
Kapp Notes
JANUARY 17, 2012
And here is another along the same track, equally as scary because this one also sums up many presentations and educational sessions I've attended. presentationsThanks to @arossett. For pointing to this wonderful and scary video.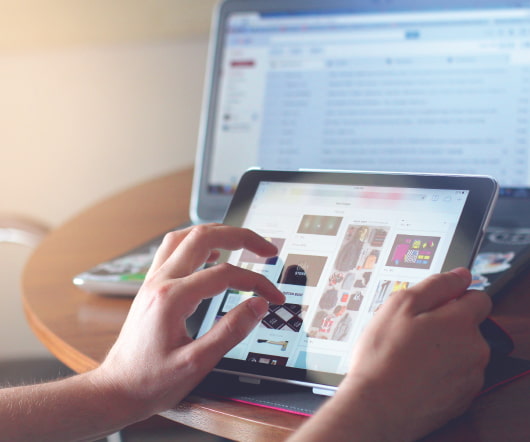 Storytelling LMS Presentation
Experiencing eLearning
JANUARY 13, 2015
However, storytelling can be used in live presentations too. recently gave a short presentation for a client in the early stages of selecting their first LMS. That's one reason I used a storytelling approach for my presentation. Have you ever given or attended a presentation that used this kind of storytelling approach? Often when we talk about storytelling in learning, it's related to e-learning. It's much more interesting than a bunch of bullet points. For example, you can't manage informal learning, with or without an LMS.
Adobe Presenter: Managing Voiceover Scripts
I Came, I Saw, I Learned
JANUARY 17, 2014
Adobe Presenter has a pretty nifty way to help you display your voiceover script while recording audio. But that would create a mismatch between the printed script--which Presenter picks up automatically from the PowerPoint Notes pane--and your audio voiceover. Instead, you can just edit the script right in the pop-up box, and have Presenter update the PowerPoint notes for you.
Presenting… Captivate Intros!
eLearning Brothers
AUGUST 16, 2016
The post Presenting… Captivate Intros! Seems like just yesterday we had new fancy animated Captivate intros to show you, but the boys and girls in the graphics department have been hard at work creating more and more innovative ways to open your captivate courses. Dun nuh nuhnuhnuhnuh! Gshh Gshh! [Obligatory "Inception"-style Iceberg. appeared first on eLearning Brothers.
Seven Simple Secrets to Off-the-Shelf Course Success
Advertisement
situations, or present individualized content. Seven Simple Secrets to. Off-the-Shelf Course Success. By Megan Torrance, CEO TorranceLearning. Off-the-shelf (OTS) courseware is a growing market attracting both customers and venture. capital. creating yet another course or scheduling yet another workshop. of learners. And OTS courseware won't refer to company policies, address unique. You're.
Course