2013
Related Topics
2013 Hottest E-Learning Trends [INFOGRAPHIC]
LearnDash
JUNE 9, 2013
New devices and APIs are shaping the present and future of how organizations administer and record learning.  In 2013, we are starting to see how the latest technologies are making their way into formal learning delivery. The infographic below, provided by KnowledgeOne, details some of the latest and emerging trends in 2013 as they relate to elearning.
UXBristol 2013
weelearning
JULY 20, 2013
Live sketches by @lizzieeverard during the Valuable Content session at #UXBristol 2013 Read more › blog Event write-ups design design thinking UX UXBristol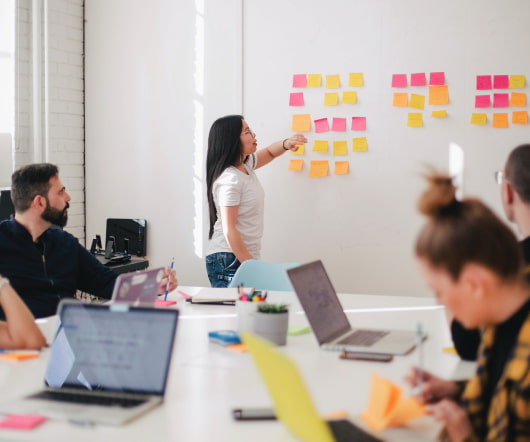 Top 10 LMSs for 2013
eLearning 24-7
FEBRUARY 28, 2013
Back again to bring this first in a series of rankings for the top ten learning management systems for 2013. That said, just as a reminder: Here is how these new rankings will work throughout 2013: Debut this month, update in July, final top 25 in Dec. Disclosure: I am using the Panopto platform for my newest compliment to my blog – eVoluton by E-Learning 24/7, which will launch March 18th, 2013 – and I believe will change the way you receive insight, product reviews (some will still be on the blog), etc. Hello from sunny Los Angeles. 100% independent. No spin.
E-Learning events in Australia in 2013
E-Learning Provocateur
JANUARY 13, 2013
2013 has well and truly arrived. • When: 29 January – 1 February 2013. • When: 6-8 February 2013. • When: 21 February 2013. • When: 6-7 March 2013. • When: 14 March 2013. • When: 19-20 March 2013. • When: 7-10 April 2013. • When: 10-11 April 2013. • When: 28-30 May 2013.
Workbook: Gamification and Your Enterprise Learning Strategy
Advertisement
The Aberdeen 2013 Onboarding Reportii pointed out that organizations with gamifi cation in. Aberdeen Group, February 2013 8Aligning Gamification with Corporate Goals and. GAMIFICATION AND YOUR ENTERPRISE LEARNING STRATEGY W O R K B O O K GA I ION AND YOUR E I LEARNING STRATEGY W O R K B O O K 2Table of Contents. Introduction.3 What is Gamification? Gaming vs. Gamification.4 engaging.
Toys