Sat.Dec 17, 2011 - Fri.Dec 23, 2011
Instructional Game Projects
Kapp Notes
DECEMBER 21, 2011
As I begin to reflect upon this year coming to a close, I have to admit that I am pretty excited about two instructional game projects of which I have been involved. Here are videos describing each project. You can link here for additional information. You can link here for additional information. Design Education Gamers Games Games video games
A Refreshing Take on User Experience Design
Upside Learning
DECEMBER 21, 2011
I recently came across a blog-post by Susan Weinschenk which provides a quick overview of ideal user experience guidelines from a psychologist's point of view. The article addresses a diverse set of user experience guidelines and standards and consists of some really practical and useful tips which can and ought to be implemented right away. Progressive Disclosure ). People need feedback.
The Biggest Myths in Learning and Development
Absorb LMS
DECEMBER 22, 2011
In the early 1960s, philosopher Abraham Kaplan and psychologist Abraham Maslow independently described the idea that being in possession of  an instrument affects our perception. The idea, now commonly called the Law of the Instrument, is illustrated in the phrase  "if all you have is a hammer, everything looks like a nail." . " . False. He may know how I should do this task."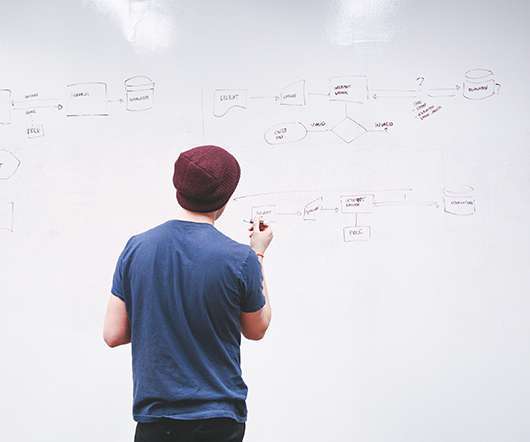 5 E-Learning Forecasts for 2012
eLearning 24-7
DECEMBER 20, 2011
Every year, I identify five trends that I am seeing in the industry as a whole, and forecast on where they will be heading throughout the year. In 2011, I saw quite a few items that resonated. They involved talent management, "hello and goodbye" with vendors, social learning, upswing in mobile learning, new feature sets in the authoring tool space, flat lining in web conferencing and standalone platforms. LMSs/LCMS/CMS/learning platforms in commercial and open space continued their presence. Here now are five trends and their respected forecasts. " The Future. #1. Boring.
Attract, Engage, and Develop Talent using Open Badges: An IBM case study
Advertisement
Companies have an incredible opportunity to use badges to help attract, engage, recognize and develop talent. There have been significant developments around digital credentials and particularly the fast rise of badges and micro-credentials. Learning Professionals need to be aware of what's happening and innovators should be taking a leading role. In this session, David will go through the well-known IBM Open Badge Program to help explain badge programs.
More Trending