Information
Wikipedia
Related Topics
Top 4 Tips for Designing Information-Based Courses
Learnnovators
FEBRUARY 24, 2014
We design more information-based courses today than we would care to admit. Agreed, these courses can instead be called web pages, cheat sheets, information dumps, knowledge  stores, etc. Consider these situations: Learners are starting out on a new job, and there are loads of information to be covered. Here are our top 4 tips for designing information-based courses: 1.
Informal rule of thumb
Learning and Working on the Web
JUNE 13, 2012
Wikipedia. Studies  show that informal learning accounts for between 70 and 95% of workplace learning  [USBLS: 70%; Raybould: 95%; EDC: 70%; CapitalWorks: 75%; OISE: 70%; eLG: 70%; Allen Tough: 80%]. According to Gary, as much as 95% of workplace learning is informal. Informal LearningThe financial advisor told me she just went to the end of each course and did the test.
QR Codes are Still Alive and Useful - Thanks Wikipedia!
Corporate eLearning Strategies and Development
SEPTEMBER 28, 2011
The famous WIKIPEDIA has released a code creator specifically for Wikipedia pages. Wikipedia is a great source of information and QR codes are a cheap way to make connections between our physical world and information rich digital world. Of course I tested QRpedia with the eLearning page in wikipedia. Then I came across QRpedia today.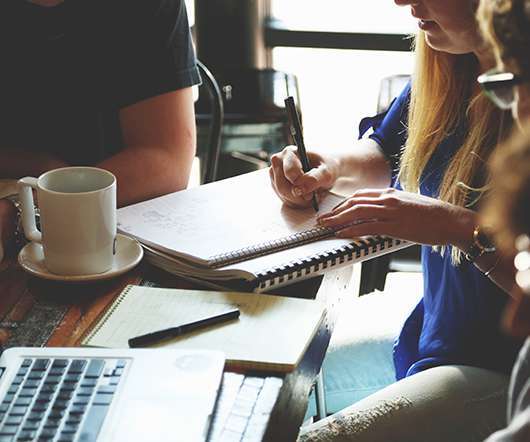 Micro-Learning: Its Role in Formal, Informal and Incidental Learning
ID Reflections
AUGUST 7, 2014
Wikipedia With the rise of social and informal learning, and ubiquitous mobile devices (tablets, phablets, smartphones and everything in between), micro-learning as a concept and practice has taken off. Typically, micro-learning or learning bytes or learning capsules work well as a component of informal learning where the learner pulls what they need to solve an immediate problem. Thus, micro-learning can play a crucial role in both formally designed performance support as well as in informal learning, with the latter focusing on user-generated content.