Sat.Oct 22, 2016 - Fri.Oct 28, 2016
What is innovative teaching?
Learning with e's
OCTOBER 24, 2016
I've fielded a lot of questions recently, during panels discussions and presentations about technology supported learning. Over the next few posts, I want to elaborate on some of these. Here's the first: What factors determine innovative teaching, with or without technology? Nor does a good teacher need to always use technology to maintain their effectiveness. Reference Rogers, E. Unported License.
Webinar: How to Create Software Simulation Training in Storyline
eLearning Brothers
OCTOBER 24, 2016
I am sure that many of you have been asked numerous times to create a course or courses teaching folks how to use a piece of software. Many of the eLearning developers that I've spoken with, however, weren't aware that this functionality existed in Articulate Storyline. So, last Thursday I led a webinar in which I went over how to create software simulation training in Storyline 2.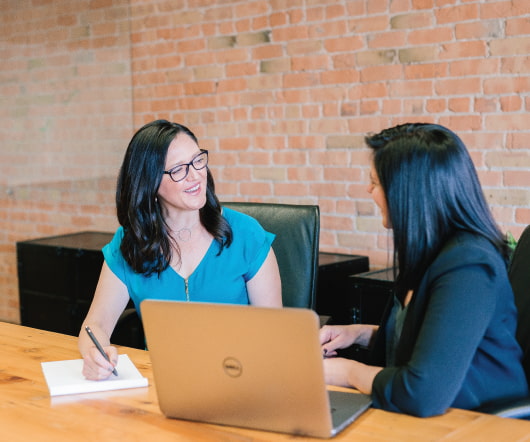 Is Training Falling Short? Turn Up the Pain!
Living in Learning
OCTOBER 23, 2016
I just finished reading an amazing book, "Chase the Lion", by Mark Batterson, where the focus is largely examining change…personal change to be exact. But the same principles he addresses are very relevant for shifting thinking in an organization. The thinking I firmly believe we need to change is how we attempt to build sustained […]. Discovery & Consulting Learning Ecosystems Performance Assessments Performer Support Sustained Capability discovey KPIs learning continuum organizational change management performance consulting
6 Ways An LMS Can be Used to Deliver Blended Learning Effectively [Infographic]
CommLab India
OCTOBER 24, 2016
Many companies are blending classroom and e-learning methods to deliver highly effective training. An effective blend of these training formats helps provide a high degree of flexibility to employees who can be supported through various types of instructional material. But, what does it take to implement blended learning efficiently? Well, you can make use of your Learning Management System (LMS).
How to Choose Between On-Demand and Instructor-Led Training
Advertisement
Not sure whether to offer on-demand or instructor-led training, or both? Each has its pros and cons and your decision will depend on your organization's needs and goals. Download this eBook to learn which option is better at scale, as well as the resources needed to implement each training type.
Learning
More Trending