Learning and Technology
Are you aligning Training with Performance?
Learning and Technology
OCTOBER 22, 2014
Focus Training on Performance As a learning leader it is important to understand how to best align your training activities with the performance goals of your organization. To do this, we need to be sure that we always keep performance as the goal, communicate transparently and clearly, and think of learning as a process, not an event. But unfortunately, it can be elusive. learning evaluation
The Learning Analytics Data Cycle Breakdown
Learning and Technology
NOVEMBER 1, 2014
What is the Learning analytics data cycle? In our mooc week 2, @ gsiemens presented t he data cycle shown below. It represents a cycle of what you would need to do to work with and get insight from learning data, leading to understanding that should lead to an informed action. Therefore, a data loop. will break down my understanding of the data cycle below. This is very critical first step.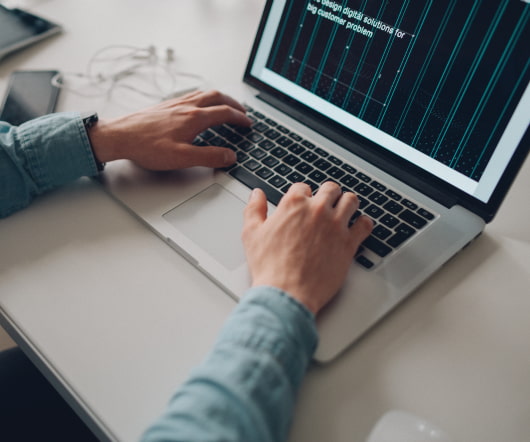 Defining Learning Analytics and the Insights it Can Bring
Learning and Technology
OCTOBER 31, 2014
A Definition My task here is to define Learning Analytics. What is it? think the easiest and broadest answer is (my definition): Learning Analytics is the analysis of any data that was created as part of a learning process. This definition is really wide open. It allows, or even forces, the observer to interpret almost every aspect of what that might mean and how it might be useful. Where do you start? However, it is very non-judgmental. If you think any data relevant to learning in anyway and you want to conduct an analysis of that data, then go for it. What is generating the data?
Kahn at Google
Learning and Technology
OCTOBER 5, 2012
Great video of Salmon Kahn talk about his Khan Academy and his thoughts on education as a whole. that it was interesting to hear his thoughts on credentialing
How to Choose Between On-Demand and Instructor-Led Training
Advertisement
Not sure whether to offer on-demand or instructor-led training, or both? Each has its pros and cons and your decision will depend on your organization's needs and goals. Download this eBook to learn which option is better at scale, as well as the resources needed to implement each training type.