2014
Articles
Facebook
Related Topics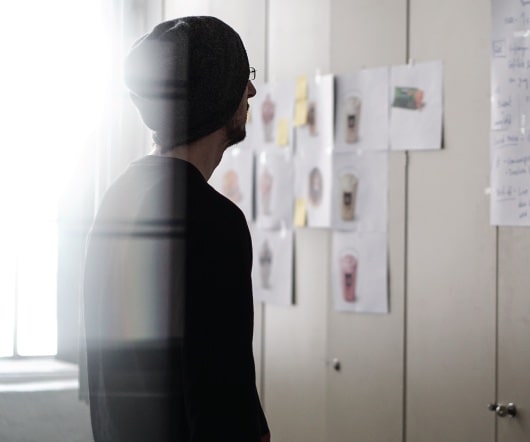 Free research articles from JOLT: self-regulated learning, online learning, tutor support
Ignatia Webs
MARCH 26, 2014
In this issue you will find 12 articles concerned with various aspects of online learnin g and teaching. It is a nice set of articles, embracing social media for online learning, gender-based barriers for men in online nursing (nice twist), student preference for asynchronous content delivery. Vol. 9, No. 4 of the MERLOT Journal of Online Learning and Teaching (JOLT at [link] currentissue.html ) has been published and is available online. The contents of the issue are listed below. The authors also share an instrument they used for SRL (nice). action=add.) CONTENTS – Vol. 9, No.
Thinking out loud
E-Learning Provocateur
DECEMBER 9, 2014
Well 2014 was another big year of thinking out loud for me, as evidenced by the range of articles that I blogged. They're not like us. I can't use Facebook. The 3 mindsets of m-learning. The caveat of the performance centre. Out of the shadows. An offer they can't refuse. The triple-threat scenario. The point of compliance. The Comparative Value of Things. Why I blog.
Technical Communication: Don't Wordpass on Passwords
I Came, I Saw, I Learned
DECEMBER 16, 2014
from accessing Facebook to logging into their online banking account). If you'd like to create your own avatar,  check out AJ's article.   If you like Megan's articles, you'll love her live, online classes such as  Train the EMR Trainer. Many people use the same password for everything (and I mean everything. Use passphrases. Why was he caught?
Why do learners want to learn on the mobile?
Origin Learning
JUNE 9, 2014
Facebook 1 Twitter 9 Google+ 2 LinkedIn 5 Pinterest 1 mLearning is on the rise and will be. The reason? Well, ask your employees and you'll know the issues they face while trying to complete those extra hours of formal classroom sessions which they could have easily read about on their own. People see Smartphone's as an integral, inseparable part of their lives.