2001
Analysis
Technology
Related Topics
The Enterprise Learning Ecosystem Demystified: Part I
ATD Learning Technologies
FEBRUARY 10, 2016
We need to put together some analysis and new requirements for first steps to move forward." If I offer to assist with analysis, and the prospect has not already chosen a solution, they may suspect bias—and I risk disqualifying my product from the RFP. Rather, the technology ecosystem transformed and modernized. That is the same as it ever was.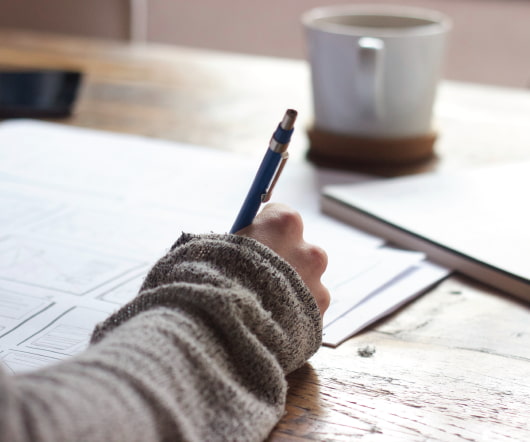 Instructional Design for Mobile Learning #id4mlearning
Learning Visions
OCTOBER 11, 2011
Technology Advancements: Here's what's changed… Computers Internet Gaming & Interactive Social or Informal Use these tools/strategies/realities – differently. This may spark the need to learn more about something (e.g., if you're in Venice, you want to learn more about Venice) A brief history of Mobile Learning Clark Quinn – early definition of mobile learning in 2001 Europe has done more around mobile Commercial side starting to develop (e.g., Trend tracking and analysis 4. floatlearning Agenda: conversation points Where we came from Where we are at? Where's it going?
Profile of a learning architect: Charles Jennings
Clive on Learning
SEPTEMBER 28, 2011
Charles Jennings originally went in to Reuters (now Thomson Reuters), the world's largest international multimedia news agency, in 2001 as a consultant, tasked with drawing up a new learning and development strategy. lack of consistent standards – many different approaches to analysis and design of learning solutions. He set about finding out what was currently being spent on l&d.
The Real Truth about ROI – the Learning Performance Model
Learning Wire
OCTOBER 15, 2015
Megatrends, such as globalization 2.0, the environmental downturn, demographic change, individualization, digitalization and technological convergence (Hay Group, 2015) play a big role in the changing economy. Koys, 2001; Saks 2006; Tett & Meyer, 1993). 2001). For example, in their meta-analysis Meyer et al. 2014). The context of the Learning Performance Model.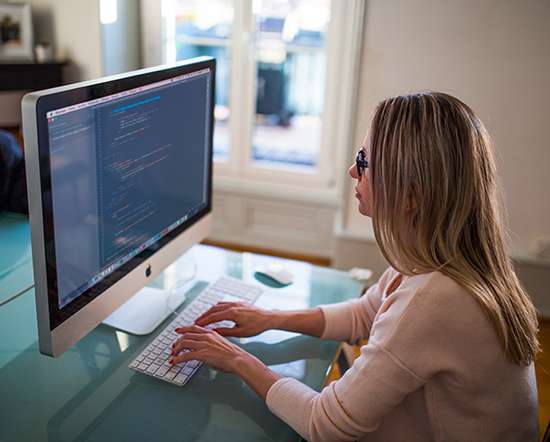 The natives are revolting
Learning with e's
MAY 2, 2011
Prensky originally suggested that those who were born before the digital age are immigrants, whilst those who have grown up with technology are the natives. Children don't need instruction manuals to use technology - they expect the device to teach them. welter of similar terminologies have emerged alongside Prensky's 2001 distinction. The implications for this dichotomy?
Is this thing on? Tips for measuring course effectiveness and return on investment
Obsidian Learning
OCTOBER 30, 2015
While later stages of evaluation measure more obvious aspects of quality—such as the impact of the training on the learner—it's important not to overlook the less obvious factors, such as instructional design or the use of technology. 2001). New post Is this thing on? Tips for measuring course effectiveness and return on investment on Obsidian Learning. Quality Control (QC). Not yet!
Blooms taxonomy for a digital world, including mobile learning
Ignatia Webs
FEBRUARY 15, 2010
Andrew Churches is curriculum manager of computer studies and teaching and Learning technologies at the Kristin school in Albany Auckland, New Zeeland. Bloom's taxonomy was not revised by Andrew, but by Lorin Anderson and David Krathwohl , who published their findings in 2001. What makes his wiki so interesting is that it focuses on the core of TELearning, the learning itself.
How Sleep Affects Performance?—?And What Companies Can Do
CLO Magazine
SEPTEMBER 15, 2016
For example, a review of 182 major accident investigations by the National Transportation Safety Board between years 2001 to 2012 found that 20 percent of participants identified fatigue as a probable cause, a contributing factor or single finding. 2014 analysis of sleep by the Centers for Disease Control and Prevention of 444,306 adults across the U.S. billion. hours. states (.10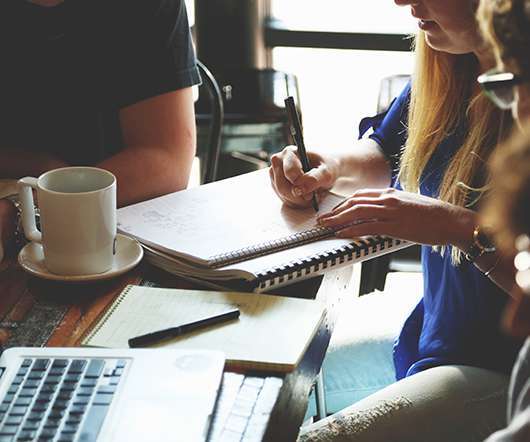 Make Your Social Network A Learning Tool
CLO Magazine
FEBRUARY 15, 2014
By understanding how informal networks communicate and collaborate, social network analysis can facilitate more effective learning program design and promote more innovative collaboration. This challenge led to the development of social network analysis, which captures the relationships between individuals, often visualized through a diagram. 11, 2001. An analysis of collaboration across the organizations revealed one large, dense cluster, two small, sparse, separate clusters and several other individual nodes. Therefore, dense networks are not always ideal.