2001
2009
Related Topics
ZaidLearn: Use Bloom's Taxonomy Wheel for Writing Learning Outcomes
ZaidLearn
JULY 24, 2009
Do you have problems writing learning outcomes/objectives for your content or courses? Or more specifically, do you have trouble finding the right ACTION VERBS to describe what you want your students to achieve from the course, module, topic or unit? Have you tried using Bloom's Taxonomy wheel(s) before to assist finding those magic action verbs? Trust me! It is helpful, but to me it is misleading.
You Want a Job? I Give you the F.B.I
Kapp Notes
JANUARY 7, 2009
One area of the United States economy that is hiring is the FBI. In fact, due to retirments of the boomers and attrition.they need more than a few good men/women. They need a lot! This is just the first of many agencies in the Government that are going to need a lot more people because of retirements. The FBI posted openings for 850 special agents and more than 2,100 professional support personnel.
ADDIE is dead! Long live ADDIE!
Gram Consulting
SEPTEMBER 9, 2009
In 2001 that frustration was given voice in the seminal article "The Attack on ISD" by Jack Gordon and Ron Zemke in Training Magazine. I'm at risk of flogging a very dead horse here, but some recent posts from Ellen Wagner (What is it about ADDIE that makes people so cranky?) Don responded with some great comments on how ISD (ADDIE) has evolved and adapted. HATE (Phase A, Step 3.2.6).
Camtasia Saves the Day! Guest Blog Post - Nick Beaugeard
Visual Lounge
AUGUST 16, 2009
And, here's what Nick shared with me in his own words: For about four years now (I've been presenting at Teched's worldwide since 2001), I decided to record all of my product demonstrations using Camtasia. Have you ever been to an event only to see a presentation break down and fail due to technical problems? It's not fun to watch and it's not fun to be the presenter.
Training Consumed in 60 Seconds: Microlearning Is Made For Today's Growing Teams
Advertisement
2001). The Association for Talent Development, Learning Circuits Archives "Time-to- Develop-One-Hour-of-Training" 2009 7. Training the Trainer: How to Create Microlearning Why microlearning matters We live in a world of distractions. In order to drive outcomes, learning. needs to cut through the noise. Microlearning is the answer. And the. method starts. action-based. they're doing.
Blended Learning
Transform your PowerPoint into a PowerCast using Camtasia!
Visual Lounge
SEPTEMBER 15, 2015
For example, here are a few research findings – The integration of educational video, aligned with lesson objectives, is a way to get students interested and motivated about their subject matter (O'Hagan, 2001). Cherrett, Wills, Price, Maynard, & Dror (2009), found that viewing a video and using the content to solve a problem can foster deep learning and promote student curiosity.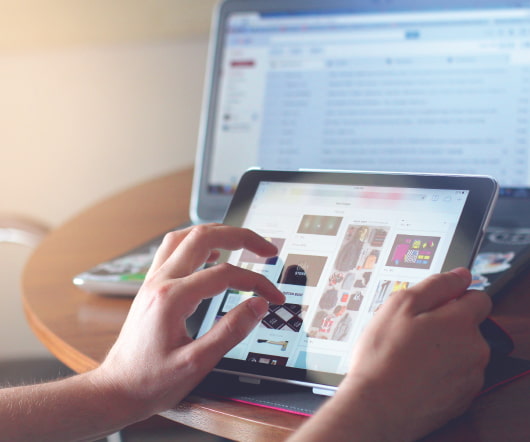 Workplace learning in ten years
Learning and Working on the Web
MARCH 1, 2009
switched to  a Handspring (Palm) in 2001. I had high-speed Internet access at work ( a university) but not at home until 2003. We had digital cameras at work but our camera at home used film. My professional network was the people at work, our clients and partners and a very few people (e.g. Jay Cross) who were blogging and giving me a way to interact with them without having met.
Theories for the digital age: The digital natives discourse
Learning with e's
OCTOBER 27, 2012
One of the more controversial theories of the digital age is the claim that technology is changing (or rewiring) our brains (Greenfield, 2009) whilst some also claim that prolonged use of the Web is detrimental to human intellectual development (Carr, 2010). 2009) The Quest For Identity In The 21st Century. 2009) Living and Learning with New Media. There is further yet dissent.
Deadly Fire Truck Accident Blamed on Poor Training. What We Can Learn From the Tragedy.
Will at Work Learning
DECEMBER 11, 2009
On January 9 th 2009, firefighter Robert O'Neill was at the wheel of a 22-ton fire truck as it headed down a steep street in Boston. Research on general context-alignment effects shows the benefits of making such links (for reviews see Bjork & Richardson-Klavehn, 1989; Smith, 1988; Smith & Vela, 2001; Eich, 1980; Roediger & Guynn, 1996; Davies, 1986). 2001). 1988).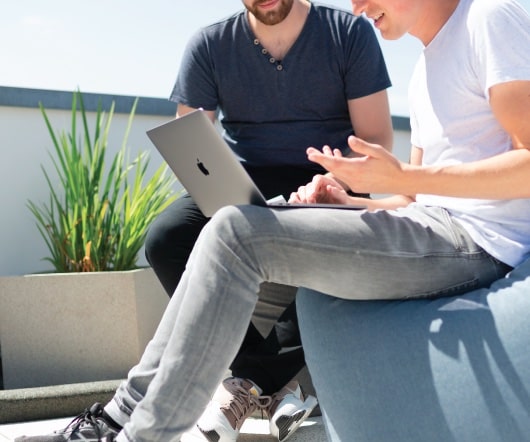 A new recipe for learner engagement (and how to bake it)
Learning Wire
FEBRUARY 17, 2016
Corporates can enable their employees to develop by offering relevant 'lifelong' learning & development activities, and studies have shown that both employees and the companies they are working for will benefit (Aguinis & Kraiger, 2009). 2009). 2001). This article offers a new learner engagement recipe to boost learner engagement in your corporate learning environment.