Sat.Mar 07, 2009 - Fri.Mar 13, 2009
We Need You! To Beta Test Camtasia for the Mac
Visual Lounge
MARCH 12, 2009
One of the steps in software development is to beta test the software. And, we could use 50 - 100 beta testers for Camtasia for the Mac. Interested? Just fill out this shortly survey here. Troy Stein and the Camtasia team will review the submissions shortly. And, if you're accepted to beta test, you'll hear from them shortly. Thanks for your help in the development of Camtasia for the Mac!
Sense-making with PKM
Learning and Working on the Web
MARCH 12, 2009
Note: This is a revised HTML version of previous PDF's posted on the site , which should make it easier for sharing. We may learn on our own but usually not by ourselves. People learn socially. In looking at how we can make sense of the growing and changing knowledge in our respective professional fields, I see two parallel processes that support each other. Categorize. Make Explicit. Write.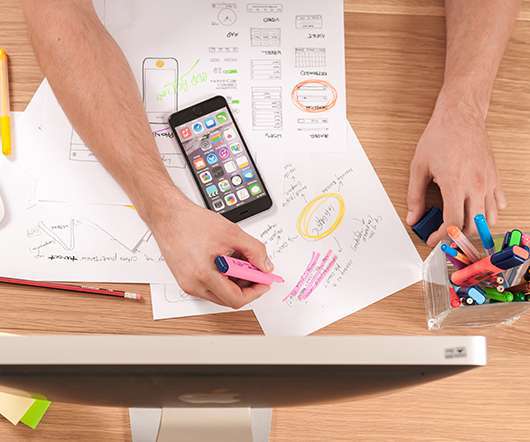 Whither the library?
Clark Quinn
MARCH 10, 2009
I go to libraries, and check out books.  I admit it, when there's a lot I want to read, I'd rather read it on paper (at 1200 dpi) versus on the screen.  And some recent debates have got me thinking about libraries in general, public and university.  There're some issues that are unresolved, but leave me curious. As the editor on one for-profit journal (British Journal of Education Technology), and now on one 'open access' (Impact: Journal of Applied Research in Workplace E-learning), I've been thinking more about the role of the journal, and the library. 
50 Practical Tips & Tricks to Build Better E-Learning
Rapid eLearning
MARCH 10, 2009
I'm in Orlando this week at the eLearning Guild's Annual Gathering. If you happen to be there swing by the Articulate booth and say hello. On Wednesday, I'll be facilitating a session on rapid elearning at the ID Zone. In fact, here's a link to a resource page for that session. Many of the emails I get ask about information that I've gotten in previous posts.
Get an Exclusive Articulate Storyline Game Show Template from eLearning Brothers
Advertisement
Download one of the most popular game templates from eLearning Brothers with a look and feel exclusively made for eLearning Learning subscribers! eLearning Brothers creates awesome templates and assets to help you look like an eLearning Rockstar!
More Trending