2003
Training
Related Topics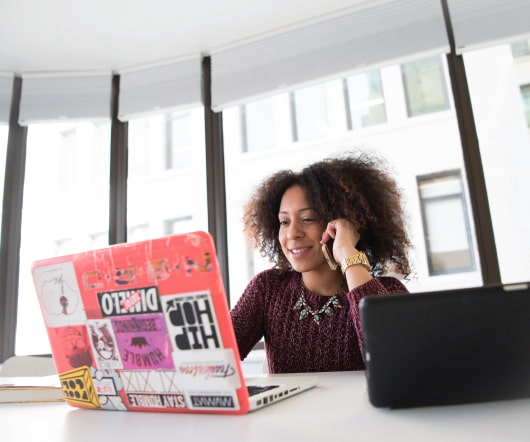 Training: The Value of Assessments
I Came, I Saw, I Learned
NOVEMBER 7, 2011
Although I do know of at least one training company that offers assessments and feedback after the class, I am deducing that conducting assessments is not the norm. have read a couple of articles--and one book--saying that we will need to start proving that our training is effective by providing after-the-class assessment. Training on Trial , by Jim D. To begin to tap into these additional levels of assessment, we have to go back to the books and clearly define the goals of the training, and then assess whether measurable results have occurred. training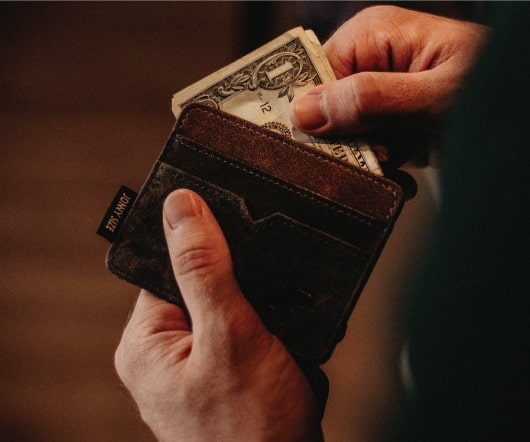 Live Training vs. eLearning: Which is Better?
I Came, I Saw, I Learned
OCTOBER 13, 2011
With one day's work, I had trained hundreds of people. Nevertheless, asynchronous training has some pretty compelling advantages. But the reason I am thinking about all of this today is that I was recently asked how to show that live, classroom training still has an advantage over eLearning. And now I was being asked to justify classroom training. My question for you this week is probably an old, familiar one, but one that comes up in both directions in the training world. Are there different reasons for different kinds of training? by Jennie Ruby.
Why Blended Learning Is Really Just Blended Training
Mindflash
MARCH 20, 2012
Blended learning is a hot phrase in the training world, and it usually refers to a mixing of traditional face-to-face classroom facilitation with computer-based modules — usually self-paced online training. Blended learning extends training beyond a single "event.". 2. Blended learning saves money by reducing the travel and work-stoppage costs of classroom training.
How to make your employees feel good about completing training
Sponge UK
FEBRUARY 17, 2016
As an L&D professional one of your main priorities is making your colleagues feel good about the training they complete. Training as a reward Depending on the type of training you're offering, it can make sense to offer the opportunity for learning as a reward itself. Compliance elearning or any company specific training courses are harder to offer as a reward to employees.
New research explores the common myths and realities around the 70:20:10 learning model
Advertisement
training for decades – mainly learning on the job, with some formal training too. Since 2003, the Towards Maturity benchmarking process has sought to discover which. training = course. learning = dull mandatory training completed at the last. are building the skills of their teams. "We are training our staff as 70:20:10 facilitators and enablers, with a greater.
Blended Learning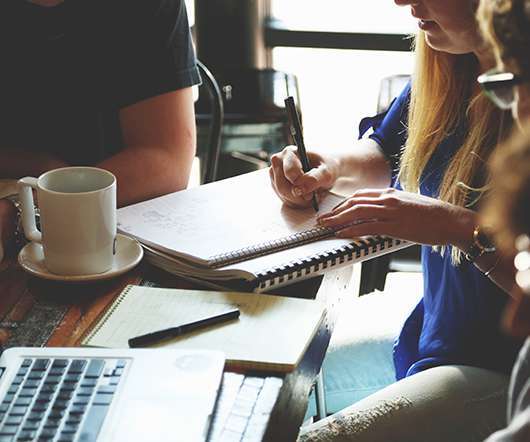 Writing & Grammar Workshop: Happy New Year! (or is it New Year's?)
I Came, I Saw, I Learned
JANUARY 9, 2011
also teach the Writing Training Documents and eLearning Scripts class. About the Author:   Jennie Ruby is a veteran IconLogic trainer and author with titles such as "Editing with Word 2003 and Acrobat 7" and " Editing with MS Word 2007 " to her credit. by Jennie Ruby. New Year's Day is the proper noun naming the day we celebrate the new year. That is why it is always capitalized. New Year's Eve is the night before, when all the partying really takes place. " If you are putting the s on New Year, you must use the apostrophe. Writing & Gramma
Microlearning: Fab or Fad?
Tom Spiglanin
MARCH 18, 2015
Generally, the term "microlearning" refers to micro-perspectives in the context of learning, education and training. 1. Within the field of workplace training and development, we're skilled at chunking. Such standalone learning products may be used in conjunction with other training approaches, or they can be used on their own. Microlearning is not new. Print.
70:20:10 - Beyond the Blend
Performance Learning Productivity
MAY 5, 2015
Apprenticeship training has 'blended' for centuries and the correspondence schools in Europe in the 1840s used 'blending'. However, the incorporation of technology into learning or training delivery has given blended learning a boost. In 2003 the UK Department of Education and Training defined it as " learning which combines online and face-to-face approaches ".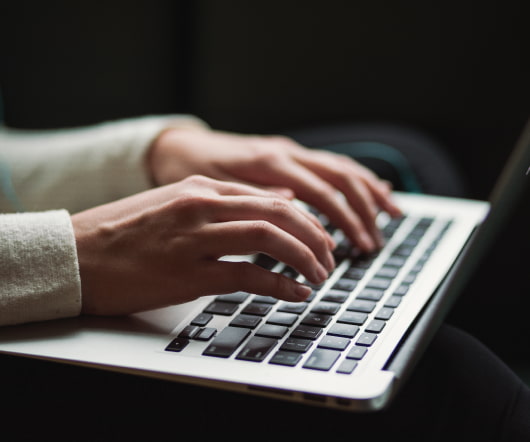 Resources for Finding Out How Long it Takes to Develop eLearning
Kapp Notes
SEPTEMBER 2, 2011
A question I am constantly asked is "How long does it take to develop… you can fill in the rest with Instructor-led training, elearning, simulations, etc. Several people have attempted to answer that question in 2003 I gathered data and information about the times it takes to develop instruction and then my colleague Robyn Defelice and I explored the idea in 2009. How Long Does it Take to Create Learning? View more presentations from Chapman Alliance. Great detailed breakdown. Design develop
2016 Learning In Practice Award Finalists Announced
CLO Magazine
AUGUST 11, 2016
The awards were established in 2003 to recognize learning leaders who have demonstrated excellence in the design and delivery of employee development programs. Jessica Melo, Director of Sales Training, Paycom. Chief Learning Officer magazine is pleased to announce the finalists for the 2016 Learning In Practice awards. 27 at the Fall CLO Symposium Plus in Scottsdale, Ariz. Brands.